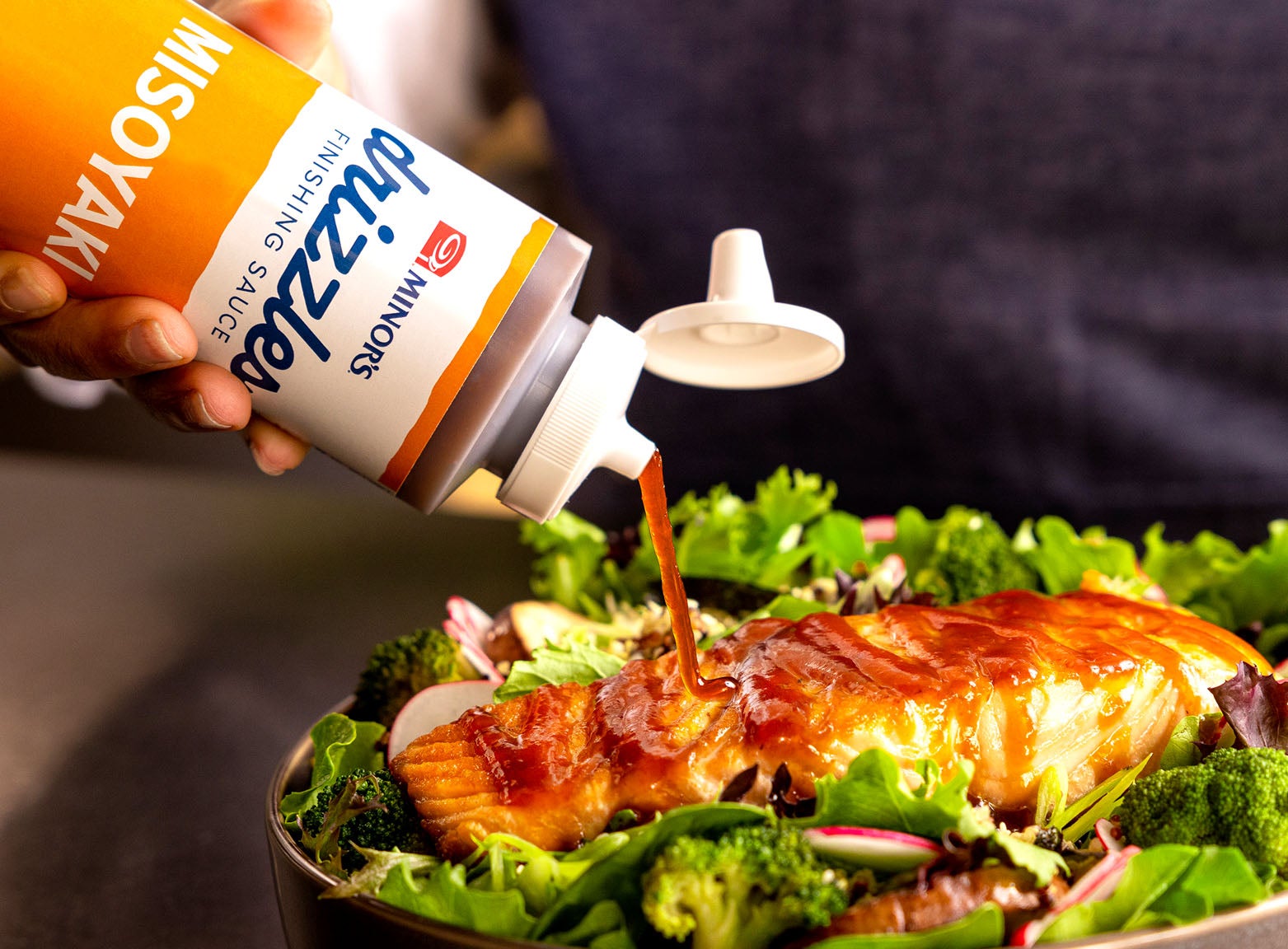 Savory, sweet, and simply sensational. Request a sample now, your first taste is on us!
Minor's Drizzles are no touch, shelf-stable finishing sauces that offer the versatility of a topping, a drizzle, a spread, a filling or even plate-scaping for immediate bursts of flavor. No prep work or measuring required. These finishing sauces come ready to shine on tacos, bowls, handhelds, pizzas and more. If you can imagine it, Drizzles can make it happen.
By submitting this form, you agree to receive special updates and promotions from Nestlé Professional and agree to the Terms and Conditions outlined below.