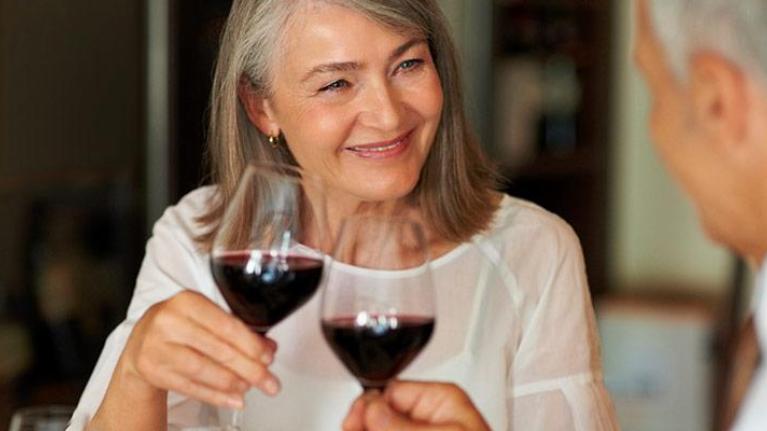 Baby Boomers Spend Big $$$ Dining Out
January 30, 2015
In spite of the hot Millennial market, don't forget: Baby Boomers have the cash and inclination to dine out. Learn how to attract their business and prosper.
Baby Boomers: They may not get all the news anymore, but don't count them out. In fact, many marketers caution that in the rush to court Millennials, operators can lose sight of the fact that more mature customers have the bucks and the taste to keep dining out. In fact, it's the Boomers who are driving sales.
With a 25% share of the total adult population, the Baby Boomers (the generation born between 1946 and 1964) may be about equal to the Millennials in sheer numbers, but their spending power of $2.1 trillion dollars easily outranks the younger generation's $170 billion. People over the age of 49 eat out more than any other age group, so it's essential to pay attention to them.
According to Technomic, when it comes to restaurants, Baby Boomers expect strong value with friendly, attentive service and healthy menu options, eschewing the customization demands and desire for fun, unique experiences so cherished by Millennials. Restaurant brands that are committed to long-term success must take their needs into account along with everybody else's.
As mainstays of the casual dining sector, Boomers tend to be a bit more conservative than their Gen Y and X cohorts when it comes to things like spicy flavors and exotic ethnic food.
On the other hand, many 50+ diners seek personal growth through food, and are willing to experiment with new flavors and cuisines.
Healthy menu options are key; in fact, more than 25% of Baby Boomers say they are on a diet. And this means not only foods that are whittled of things like fat and sodium, but also offer the extra benefits of inherently nutritious ingredients like whole grains and fruits and vegetables.
Get Started: Nestlé Professional offers a number of products that meet the demand for healthy options, from reduced-sodium and Minor's® gluten free sauces, bases, and flavor concentrates to ready-to-menu whole grain favorites.
The Boomer customer pays a lot of attention to customer service, so make sure all of your front-of-house employees are trained to be courteous, friendly but not overly familiar, and attentive to what guests are looking for.
They're also more likely to dine in, rather than ordering food to go or for delivery, so quality of service is more important than speed.
Did You Know? According to the National Restaurant Association, 55- to 64-year-olds spent an average of $1,243 eating out in 2001, roughly $300 more than adults under the age of 25.
Value is important to all age groups, but for those Baby Boomers who are now retiring, it becomes more important—they still want to go out to eat, but they may not want to spend as much, so there's a need for specials, less expensive smaller portions, and other less expensive options.
Speaking of retirement, the number of retirement facilities that offer beer, wine, and liquor is growing, thanks to Boomer interest in these products.
Did You Know? There are approximately 76.4 million Baby Boomers in the United States, including more than 11 million immigrants.
While Baby Boomers are not digital natives when it comes to things like social media and mobile search, they are trying to catch up, and their response to digital marketing is on the increase.
What Millennials call "buzz," older diners are more apt to consider noise; they want to hear and be heard when they dine out.
Likewise, diners in the 50+ age bracket value physical comfort—including comfortable chairs and good lighting for menu-reading.
Want More Information? There's a lot of data about Baby Boomers in this Technomic generational study and the web link Baby Boomer Statistics.