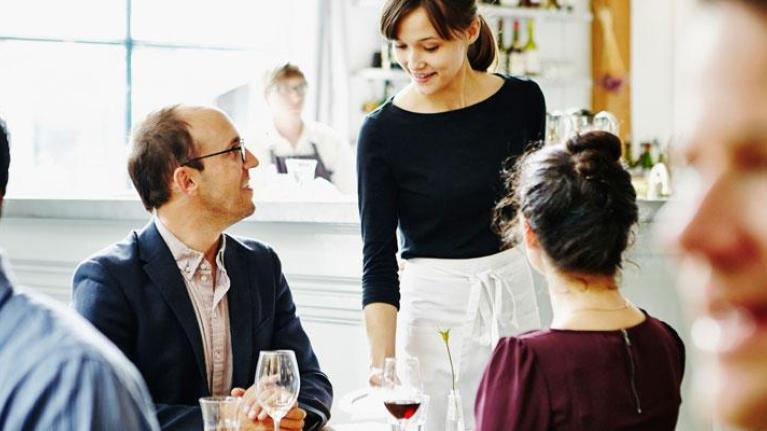 Techniques to Maximize Beverage Sales
October 1, 2021
Promote upgraded beverages when your customers order as well as on menus. They'll get a delicious upgraded drink, and you'll get an upgraded check. Win-win.
There's nothing like a little promotion and hand-selling to boost beverage sales.
Success with beverages is often about getting customers to trade up from tap water. And that's where suggestive selling techniques and artful beverage promotions come in.
The process starts with enlisting customer-facing staff and setting up ordering systems to remind patrons about beverages. Servers and telephone order-takers should be trained on an ongoing basis to ask, "Would you like a beverage with that?"—or better yet, to suggest a specific specialty coffee with a breakfast order or a signature flavored lemonade with the fried chicken sandwich.
Paying attention to larger trends is vital. For instance, both Dunkin' and Sonic have tapped into the Instagram-fueled craze for boba, aka bubble tea. Originated in Taiwan, this popular beverage consists of tea or another refreshing beverage filled with chewy black tapioca pearls. Sonic's Green Apple Bursting Bubbles was introduced as a limited promotion in the summer, but the boba pearls also can be added to any cold drink, but were featured in the chain's colorful Blue Burst and Cherry Burst slushes.
Plant-based beverages are also much in demand. Although many beverages are indeed plant-based—including coffee, tea, hot cocoa, and juices—merchandising them as such as part of a larger plant-based menuing strategy can have a big payoff. Making sure plant-based milks and coffee lighteners are available is an especially easy yet effective way to leverage consumer interest.
Menus, both physical and online, should always include a beverage section, and also list customization options such as flavor shots and lighteners. Table tents and other POS messaging can work in full-service settings. Highlighting a selection of unique specialties, such as espresso-based drinks or juices, is also smart.
Offering seasonal menus is another good tactic. Holiday specialties can include premium hot cocoa drinks that do double- or triple-duty as desserts or snacks, while lemonade, fizzes, and frozen juices are particularly appealing in warmer weather.
Some additional promotion ideas, including LTOs (limited-time offers):
Upscale a coffee program with single-origin product
Create a weekly rotation of seasonal flavors for specialty beverages, such as Wild Berry Lemonade for the spring or Pumpkin Spice coffee or tea for the colder months
Suggest à la carte flavor shots, either through staff, in-app, or online ordering, using syrups or flavored creamers to boost interest—and profits
Use social media platforms—Twitter, Instagram, and YouTube/TikTok for videos—to promote beverages
Build a menu of creative mocktails and nonalcoholic specialties to complement a craft cocktail program
Extend coffee, cocoa, and tea beyond breakfast with signature hot and iced items that can be promoted as snacks and pick-me-ups, such as a Caramel Iced Latte, Mexican Hot Chocolate, or Rooibos Chai
Don't forget indulgent hot cocoa when putting together a beverage program
The information provided is based on a general industry overview, and is not specific to your business operation. Each business is unique and decisions related to your business should be made after consultation with appropriate experts.