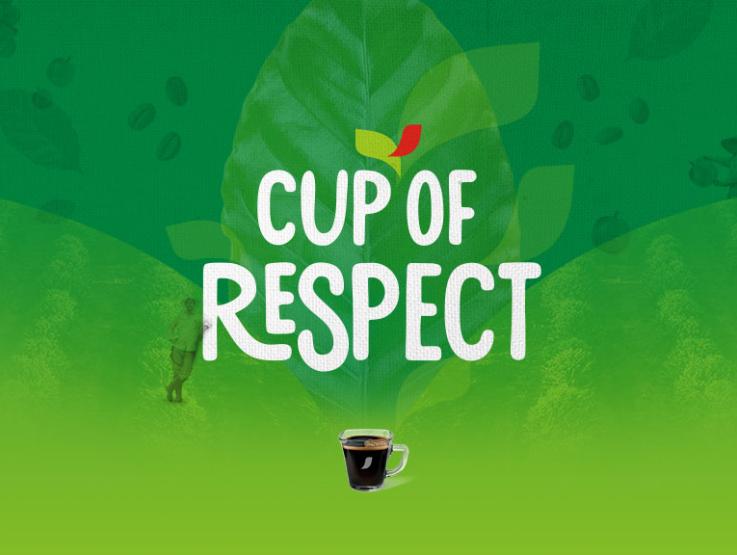 Together, We Can Help Protect The Future Of Coffee
The future of coffee is in all our hands. When we champion sustainable farming practices, it ignites a chain reaction that's good for nature's wellbeing and our own. Better choices—for farmers, the planet and us.
WE KNOW ALL THE "HOWs" OF COFFEE
Frequently Asked Questions About Coffee
You have questions about coffee, and we have the answers. Download this brochure to read coffee FAQS.
What You Do About Sustainable Coffee Counts - Not What You Say
It's easy to say that coffee is sustainably sourced, but at NESCAFÉ, we make sure it really happens. We even use independent sustainability standards for verification. Because every cup of sustainable NESCAFÉ coffee makes a difference for farmers, their communities, and our planet.
 "At Sodexo, our corporate responsibility roadmap focuses on how we impact individuals, communities and the environment. The NESCAFÉ Plan is great because it aligns with our goals for responsible sourcing."
Judy Panayos, Sr. Director of Sustainability in Supply, Sodexo North America
Products That Change People's Lives For The Better, Cup After Cup
 When you choose NESCAFÉ, you're investing in a better future for coffee growers. Plus, you're ensuring future generations of coffee lovers can enjoy sustainable coffee at your business. NESCAFÉ offers several sustainable coffee brands that allow you to make a real, perfect cup of coffee for your customers – now and into the future.
Find The Right Nescafé Coffee Machine For Your Business
Do you serve single cups of coffee or carafes? Do you need a coffee maker for front- or back-of-house? Whatever your business needs, we'll help you find your ideal coffee machine.