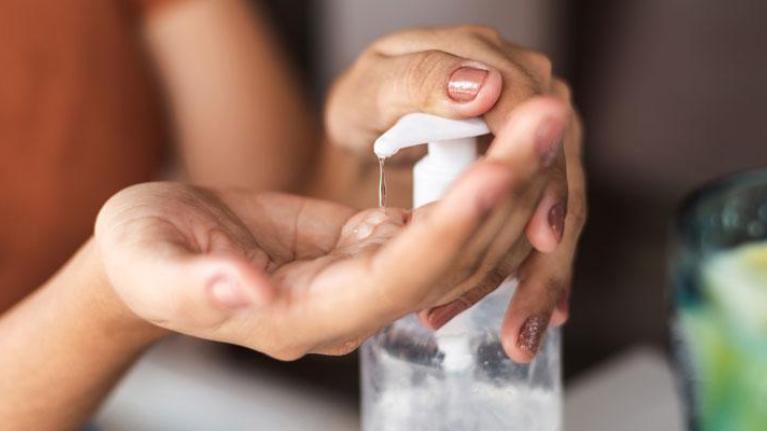 Keep It Clean. Keep It Safe. Best Practices.
August 1, 2021
As you reopen, keep safety top-of-mind. Your customers and staff deserve to have confidence in your operation. So, follow these common-sense protocols and get back to business.
The pandemic has put safety—for both employees and customers—under a microscope. Adaptive business models that offer new features such as takeout/delivery, outdoor dining, social distancing, and more call for new protocols.
Here are some considerations:
Make sure outdoor spaces are free of hazards or obstacles such as unmarked steps, cracked or uneven paving, or barriers, and that they don't impede normal traffic (pedestrian and vehicular). The local zoning department can provide information
Evaluate signage, such as masking requirements, for clarity and tone
Consider placing hand sanitizer in areas such as bathrooms, food pickup areas, on tables and bars, and wherever employees and customers gather
Take a hard look at human resources policies, in order to make it easier for employees to take time off if they are sick or need to help care for sick relatives
Highlight customer-facing safety protocols for employees and guests where it makes sense, such as on menus or social media
Make sure takeout food is handled properly—hot foods hot, cold foods cold—until the moment it's picked up by the customer or delivery person
Provide off-premises customers with clear instruction for their own safe handling of takeout and delivery orders (see below)
Investigate mechanisms that allow customers to order, pay, and tip in advance to minimize direct contact, for both off-premise and on-premise dining
Many full-service restaurants are implementing order/pay-at-table technologies, often incorporating QSR code or tablet ordering functionality
Consider having key employees take food handling and safety practices through an accredited organization such as ServSafe
Double down on employee handwashing protocols. According to ServSafe:
– Washing hands correctly is a five-step process. For control of coronavirus, the CDC recommends 20 seconds of washing, which is longer than standard food safety practice
– To begin, wet your hands and arms with warm, running water.
– Apply the soap. Make sure there's enough soap to build up a good lather, and follow the manufacturer's recommendations on how much to use
– Scrub hands and arms vigorously for 20 seconds. You're going to want clean the fingertips, under fingernails, and between fingers
– Rinse hands and arms thoroughly under warm, running water
– Dry hands and arms, using a hand dryer or a single-use paper towel. To avoid recontamination, use the paper towel to turn off the faucet and open the door when leaving the restroom
Use fresh single-use gloves when preparing food or handling prepared food, or use tongs, spatulas, deli sheets, or other utensils, rather than hands
Understand the difference between cleaning and sanitizing. Cleaning removes food and other types of soil from a surface such as a countertop or plate. Sanitizing reduces the number of pathogens on the clean surface to safe levels, through a process of: scraping or removing food from the surface; washing, then rinsing the surface; sanitizing the surface; allowing it to air-dry
Look to touchless dispensing solutions for self-service items like beverages and condiments
 
The information provided is based on a general industry overview, and is not specific to your business operation. Each business is unique and decisions related to your business should be made after consultation with appropriate experts.
Food Safety Post Delivery
Storage and reheat instructions should be included with takeout and food deliveries.
Foods delivered cold should be eaten within two hours, refrigerated at 40°F or below, or frozen at 0°F for eating at another time
Refrigerate hot delivered meals if not planned to be eaten immediately 
Reheat meals to 165°F using a food thermometer
Remove any stuffing from whole cooked poultry before refrigerating
Reheat soup or gravy to a rolling boil
Source: Restaurant Business Magazine
When to Clean and Sanitize
Everything in your operation must be kept clean, but any surface that comes into contact with food must be cleaned AND sanitized. These surfaces must be washed, rinsed, and sanitized:
Each time they are used
When you are interrupted during a task
After handling different raw TCS fruits and vegetables
When you begin working with a different type of food
As often as possible, but at least every four hours if items are in constant use
Source: ServSafe Food Safety Focus