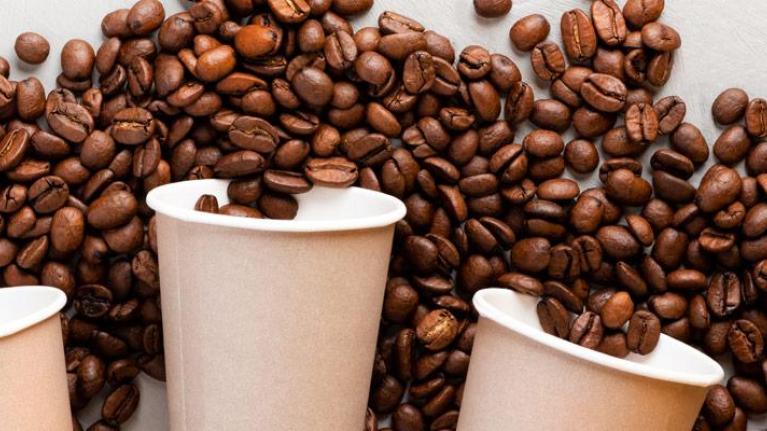 Nestlé Professional Partners With Wendy's to Accelerate Coffee Market in Puerto Rico
February 25, 2020
Nestlé makes $1.2 million coffee investment in Puerto Rico with plans to grow coffee market.
San Juan, Puerto Rico (February 27, 2020) -- Nestlé Professional announced today that it has placed its newest NESCAFÉ coffee equipment in 78* Wendy's restaurants throughout Puerto Rico. Under the campaign Vamos al grano, the latest innovation in bean-to-cup coffee dispensers will deliver the freshness and quality of roast and ground coffee with the convenience that today's consumers demand.
The NESCAFÉ Bean-to-Cup coffee machine delivers the freshness, flavor and consistency that consumers believe are essential to a positive coffee experience. At the simple push of a button, this bean-to-cup brewer freshly grinds whole beans, then consistently brews and dispenses 12 varieties of high-quality, fresh-tasting coffee and instant hot beverages. From café con leche and cappuccinos to mochas and espressos – customers can now enjoy a variety of coffeehouse-style drinks at their local Wendy's restaurant.
By some estimates, coffee consumption on the island is down more than 25 percent since 2000. That's in stark contrast to the global growth of coffee and specialty coffee drinks. Nestlé Professional believes it has the winning formula to reverse the coffee trend in Puerto Rico and has invested $1.2 million as proof of their commitment and support of the island. "We understand today's coffee consumer. They are busy. They are rushing from place to place. They are willing to make sacrifices. But not when it comes to their coffee. We are confident that by offering a delicious coffee experience and making it convenient and easily accessible, consumers will fall in love with coffee again," said Johanne Corsino, business manager, Nestlé Professional-Puerto Rico.
Investing in the new equipment is just the first phase in the Nestlé Professional vision to grow coffee sales on the island. An essential part of the growth strategy is to source the beans for the machines directly from Puerto Rico. Nestlé is currently evaluating Puerto Rican coffee partners with a plan to launch the locally grown beans in the second half of 2020, with the potential of exporting them to the U.S.  "We are excited and proud to contribute to the expansion of the local coffee industry and culture, and to offer coffee lovers in Puerto Rico a quality product, this time through one of our main business partners, Wendy's," said Perry Miele, president of Nestlé Professional-USA.
* Not available in San Patricio
About Grown Respectfully
The Nescafé Plan was first launched in 2010, and Nescafé will have invested CHF 350 million by 2020 under the plan. Through a network of more than 300 agronomists, Nescafé provides training and technical assistance on good agriculture practices to more than 100,000 farmers every year to improve coffee productivity and quality. It has also distributed 160 million high-yielding coffee plantlets to renew ageing trees, support better farmer incomes and livelihoods, and aim to distribute 220 million by 2020.
About Nestlé Professional
Nestlé Professional is dedicated to being an inspiring growth partner that delivers creative branded food and beverage solutions, enabling foodservice operators to delight their consumers. From innovative beverage systems under Nescafé, Nestlé Vitality and Coffee-Mate brands, Nestlé Professional meets the needs of foodservice operators while satisfying the tastes of the out-of-home consumer. Nestlé Professional is a division of Nestlé, the world's largest food and beverage company. It is present in 190 countries around the world, and its 328,000 employees are committed to the Nestlé purpose of enhancing quality of life and contributing to a healthier future.  Nestlé is based in the Swiss town of Vevey where it was founded more than 150 years ago. 
Media Contacts:
| | |
| --- | --- |
| Johanne Corsino | Dora Marquez |
| (787)-675-3825 | (813)-362-3918 |
| | |