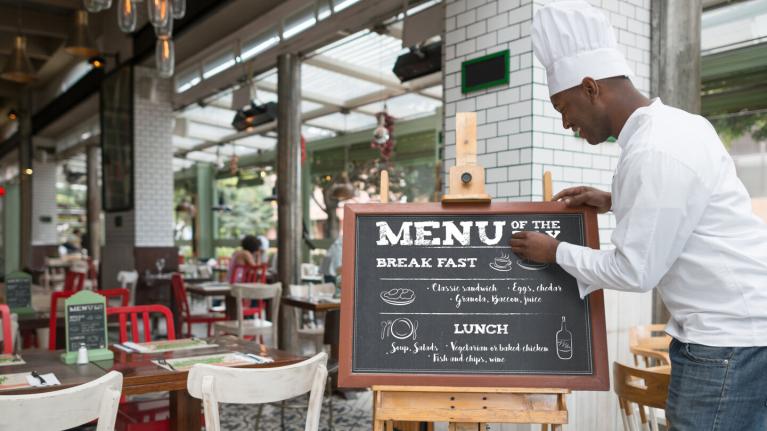 Optimize Menus, Maximize Sales
March 18, 2021
Find out how menu engineering can help build profits despite challenging times.
Operators are streamlining menus to make them more efficient and profitable in the post-pandemic era.
Call it the Incredible Shrinking Menu. Operators are downsizing menus and transitioning to simpler operating models to make them work harder in a time of doubt and declining sales. Proactive menu optimization helps kitchens adapt and keeps customers satisfied. A pared-down, multitasking selection of mix-and-match offerings allows individual items to perform double and even triple duty. This menu engineering strategy also leverages such sales-building categories as beverages and "left side of the menu" add-ons (appetizers, sides, desserts), as well as new dayparts and retail opportunities.
In this report, find out how the techniques of menu engineering can:
Make it easier to offer takeout and delivery
Consolidate prep and cut down on ticket times
Boost margins and maximize efficiency
Leverage new sources of revenue
63% of operators have reduced or plan to reduce the number of total menu items on offer.
Many operators were making course corrections even before 2020, grappling with overly complex menus that had started to drive up costs, drag down efficiency, balloon inventory and even confuse customers. In addition, changing lifestyles and tastes pointed to less-structured menus—where side dishes could be appetizers, beverages could be snacks, breakfast could be dinner, and everything could be shared.
Then the pandemic arrived and kicked the optimized menu development trend into high gear.
Pivoting to Takeout
As takeout and delivery became the only game in town, restaurants and other food and beverage operations that remained open pared back their menus to items that traveled well and wouldn't tax understaffed kitchens. Now that the industry is returning to the new normal with on-premise dining, smaller and more operationally friendly menus still make sense in many locations.
There are many advantages to a simplified menu.
Fewer choices mean reduced labor due to more efficient prep
There can be less reliance on hard-to-source ingredients, and less food waste
Making regular changes to the selection or adjustments to the menu mix is less time-consuming
Customers can navigate the menu more easily
It's a win-win that leads to less frustration for guests and speedier ticket times for the house.
Menu Optimization 101
The art and science of menu engineering takes discipline, but starts with these tips:
Focus on guest favorites and other familiar items that can be executed with pared-down, back-of-house staff
Use specials and LTOs (limited-time offers) to add variety and seasonality
Remove items with higher food costs or lower profit margins
Revamp complex recipes to make them easier and quicker to execute
Offer value alternatives to attract new business and encourage repeat orders
Fine-tune takeout and delivery items to maximize portability
Plan menus to account for product availability and inventory (SKU) rationalization
Rewrite the menu to encourage more flexible ordering, for example grouping together smaller-portion items that can serve as starters, sides, shareables, or light meals
Evaluate menu items for multiple daypart potential, such as brunch specialties that can also be used for lunch, or all-day favorites like sandwiches and salads
Look to add-ons like appetizers, soups, salads, and desserts to boost check averages
IN THIS REPORT
Overview: The Incredible Shrinking Menu
Chapter 1: Appetizers and Snacks
Chapter 2: Drink Up
Chapter 3: Soups, Salads, and Sides
Chapter 4: Sweet Treats
Chapter 5: Daypart Opportunities
Chapter 6: Meal Kits, Retail, and More
CONCLUSION: Simplified Menus are an Idea Whose Time Has Come