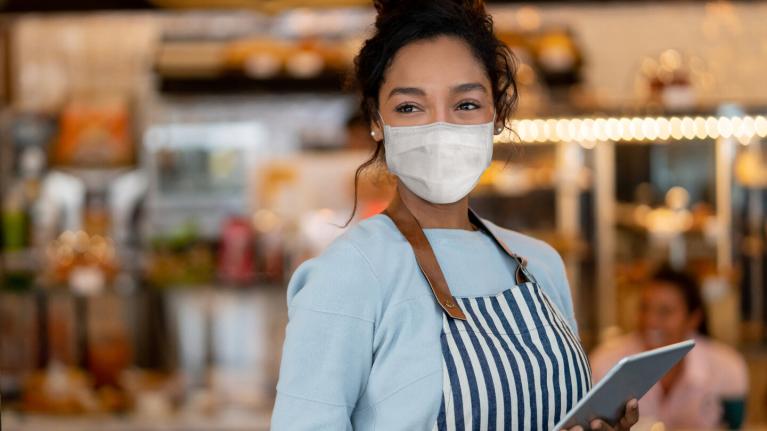 Food and Beverage Industry Trends 2021
November 30, 2020
COVID-19 presents many business challenges for operators in the food and beverage industry. This year, the 2021 Food and Beverage Trends are defined by 5 challenges and strategies for operators to win in the New Normal.
New Challenges Demand New Solutions
Even as the post-pandemic marketplace continues to evolve, operators have learned to meet the challenges. Although the food and beverage industry has changed forever, foodservice operators have the courage and the tools to adapt. That is one of the lessons we learned in 2020, and the message we must take forward into 2021.
New challenges demand new solutions, and even as the marketplace continues to evolve, operators have learned important lessons about what it takes to serve a customer base whose lives have also changed forever.
Many of these food and beverage trends and technological developments were already underway before the coronavirus emerged but were accelerated by necessity and expedience.
In this special report, we examine the ways in which food and beverage operators can:
Engage communities in more meaningful ways
Commit to the safety of employees, suppliers, and customers
Develop new models for doing business, including takeout, delivery, meal kits, and grab-and-go
Learn how to be flexible and responsive to changing realities
Double down on the kind of food and beverage experiences that patrons crave in times of uncertainty
Creativity and innovation have helped the foodservice industry survive a tumultuous year, and they will continue to help operators redefine themselves moving forward, with some key themes emerging.
Adaptability:
Evolving Your Food and Beverage Operation
Foodservice Operators who adapt their food and beverage business offering in certain ways are better positioned to succeed in the new normal, with many emerging even stronger than before by:
Introducing enhanced safety protocols
Embracing new forms of technology
Offering larger portions and family-sized options
Featuring more comfort and craveable menu items
Adding cost-friendly pricing and offers
Order Up!:
More Versatile Food and Beverage Ordering Methods
Many consumers in the post-pandemic world will continue to favor less in-person/on-site dining options instead relying on:
Drive-thru or curbside/pick-up
Call ahead ordering
At-home delivery methods, whether the operators own service or a third-party app
 
IN THIS REPORT
Challenge 1: Engaging the Community
Challenge 2: Redefining Dining Norms
Challenge 3: Evolving Consumer Tastes
Challenge 4: Menuing for Adaptability
Challenge 5: Building New Revenue Streams
CONCLUSION: Give the People What They Want