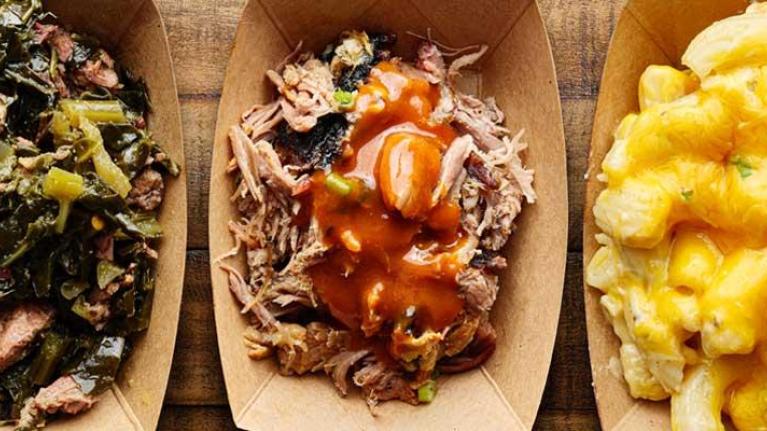 Bring New Style to Comfort Classics
October 19, 2021
Comfort food gladdens the heart, but even the classics can use an update. Learn how just a touch of international flair can lift the simple to sensational. Read our tips, here.
Comfort foods are all about happy memories, many of them firmly rooted in childhood and times that seemed blissfully uncomplicated. Straightforward and free of pretense, they're not meant to be wildly new and innovative or to leave diners awestruck. Instead comfort foods aim to please on the most likeable level, an approach that draws consumers of all ages, backgrounds, and nationalities. In fact, the changing face of the dining demographic gives operators a chance to shake up the category a bit. 
With global inspirations and the world's pantry, comfort foods are easily updated to become more diverse and distinctive. To get started with a little globetrotting, here's a course-by-course guide to comfort food best sellers with international inspirations: 
Appetizers
Diners are willing to take a chance on new items in smaller portions, making the front end of the menu ideal for innovation. Comfort fare such as crab cakes, potato skins, nachos, dips, and mini meatballs take a shine to new flavors.
Nachos are a snap to adapt, keeping the essential spirit intact while widening their global appeal. Tortillas can be swapped out for naan, pita bread, Chinese scallion flatbread, Mandarin pancakes, or even Ethiopian injera, while proteins braised with complementary ingredients and spices carry on with the theme. Finish with appropriate veggie toppings, cheese or sauce, and herbs
Dips and spreads such as hummus, spinach and artichoke, pimiento cheese, and baba ghanouj are fully game to take on new tastes. They may not be traditional but cumin, jalapeños, and cilantro take hummus from the Middle East to Mexico, while five-spice powder, fresh ginger, and scallions introduce Asian accents. With a handful of Indian spices, some hot chiles, and a side of chapati, tried-and-true spinach and artichoke dip becomes a signature
Soups
A bowl of soup is easy transport straight to the comfort zone. Creamy soups such as bisques and chowders have built-in comfort, while noodle soups like pho, ramen, and udon have drawn keen interest from adventurous diners. And Asian porridges such as jook and congee, with texture that's a cross between rice and soup, are also a comforting fit
French onion soup may sound like it wants to stay true to classic roots but softly cooked onions in broth can be spiced up for international flair. Think outside of the box by adding sriracha, curry sauce, Korean gochujang, or Indonesian sambal oelek. Continue the theme by adding ginger and garlic to the aromatic base and sending it to the table with drifts of fragrant herbs like cilantro and mint, instead of traditional cheese
Cream of tomato soup, the comfort food poster child, easily picks up an Italian accent with a swirl of pesto sauce. It's always a retro favorite paired with a grilled cheese sandwich—perhaps with an upgrade of farmstead cheddar or premium camembert
Mains 
Macaroni and cheese, meat loaf, pot pies, pizza, short ribs, and baked pasta are among the meals that define comfort, and they continue to be strong sellers. But a few ingredient and prep tweaks bring new style to these best-selling standards.
From plain to fancy, mac and cheese has more than proven its worth on menus. Chipotles, roasted corn, and cotija cheese sauce bring street food flair, while the Southern version is extra-rich with sour cream, and plenty of crispy bread or cracker crumbs on top
Meat loaf is a beloved go-to menu item but diner-style isn't the only option. The Cuban version, called pulpeta, is shaped and simmered in a deeply flavorful Cuban-style tomato sauce, and hard boiled eggs are often tucked inside the meat mixture. For Thai flavors, use ground pork with panko, ginger, chiles, lemongrass, and cilantro, plus a splash of fish sauce for a kicked-up umami finish
Sides
Side dishes are ideal upsell items and another area where diners are willing to go outside their usual comfort zone.
Mashed potatoes are happy to accept a whole world of flavorful additions. Think along the lines of simple enhancements such as fresh herbs and roasted garlic or more novel additions such as softly cooked cauliflower, carrots, or yams. Yogurt, buttermilk, mascarpone, labneh, ghee, olive oil, and plant-based milks can easily be swapped in for cream and/or butter
Whether a classic rendition with pintos and lard or updated to be totally plant-based, refried beans are chameleons in their ability to embrace different cuisines. White beans lightly thinned with stock or flavor base and flashed with smoked paprika and fresh herbs speak to Spanish influences, while edamame moistened with dashi and finished with furikake (a seasoning that includes seaweed and sesame seeds) plus a bit of tamari or soy sauce bring Japanese style to a comfort classic
The information provided is based on a general industry overview, and is not specific to your business operation. Each business is unique and decisions related to your business should be made after consultation with appropriate experts.
SPICE TRADE, EAST
| | | |
| --- | --- | --- |
| India                             | Japan | Vietnam & Thailand |
| Garam masala | Wasabi | Lemongrass |
| Cardamom | Ginger | Ginger |
| Curry leaves | Sesame seeds, white or black | Dried chiles |
| Coriander | Bonito flakes | Kaffir lime |
| Dried ground chiles | Furikake or nori | Star anise |
| Fenugreek | Togarashi | Thai curry blends |
SPICE TRADE, WEST
| | | |
| --- | --- | --- |
| Mexico | Greece                  | Middle East |
| Cumin, whole or ground | Oregano | Cumin, ground or seeds |
| Coriander seed | Dill | Sumac or Za'atar |
| Mexican oregano | Cinnamon | Allspice |
| Cayenne pepper or chili powder | Marjoram | Anise seed |
| Cinnamon | Thyme | Cardamom |
| Ground chipotle chiles | Lemon | Sesame seeds |