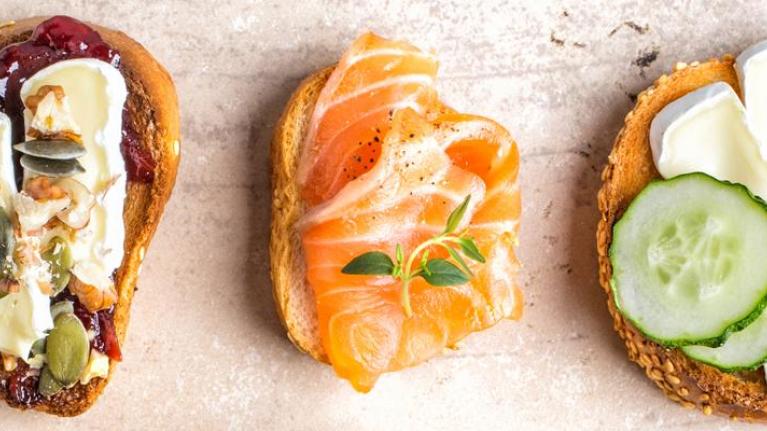 2017's Best Buzzworthy Trends
January 18, 2017
Adapting to changing customer tastes won't break the bank.
Limited menus and concept considerations make it tricky for Fast Casual restaurants to adopt many trends set to happen in 2017, but luckily, there are five trends flexible enough for almost any Fast Casual restaurant to increase traffic and revenue.
"Jackfruit is an on-trend meat replacement, set to be a 2017 menu sensation"
– Juerg Wismer, Nestlé Professional, Product Development Chef
Vegging Out
Flexitarians, omnivores, semi-vegetarians - more customers now opt for meat-free or meat-light meals. Not because nutritionists or diet gurus tell them to; it's simply their preference. Vegetables can even become the stars of restaurants, with some Fast Casual restaurants opting for a naturally vegan or vegetarian menu, utilizing local produce.
"Vegetables can take the center of the plate whereas in past years, meat was the star of the dish."
– Rafael Stein, Nestlé Professional, Business Development Chef
Bowl-o-rama
In Fast Casual restaurants, a lot of these meat-free meals are customizable bowls where grains - perhaps ancient ones - provide the protein. Quinoa and rice are go-to options as base ingredients, but farro may join the bowl bases. Bowls travel well in takeout and delivery applications and 62% of all consumers are interested in a make-your-own bowl concept.
Concept Creation
Poke bowls, or rice bowls topped with diced, marinated fish, aren't simply on-trend; they've practically become a separate segment. Fast Casual poke-based concepts allow operators to tap into the popularity of bowls and Asian flavors to create something unique for their customers, even expanding poke to include other ingredients like chicken or avocado.
Flavor Forward
Sriracha may have run its course, replaced by flavors from the Mediterranean and the Middle East. Get into the game with rosemary-infused dishes and house-made custom spice blends featuring curry powder components.
Everyday Brunch
There's untapped growth potential in serving breakfast items during the lunch and dinner dayparts. An elevated version of the breakfast sandwich is a good place to start.
All trademarks are owned by Société des Produits, Nestlé S.A., Vevey, Switzerland, or used with permission.
SOURCES: Datassential, Creative Concepts – Modern Vegan & Vegetarian, January 2016 | Datassential, MAC White Paper, November 2016 | Datassential, Creative Concepts – Asian Fast Casuals, November 2015 | Datassential, On the Menu, May 2016 | Datassential, On the Menu, December 2016 | Datassential, On the Menu, January 2016 | Datassential, Breakfast Keynote, July 2014