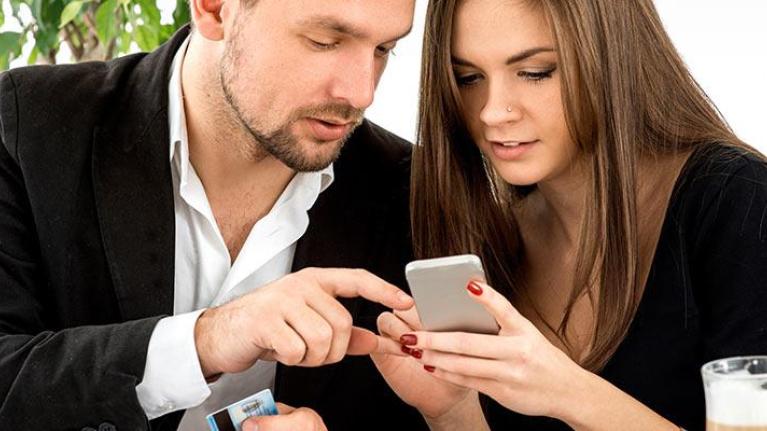 3 Ways to Court Price Conscious Consumers
October 15, 2015
People haven't stopped eating out; they just do so less frequently. Learn how to make sure you bring in those customers. Here are 3 key factors to keep in mind.
Let's face it: There have always been people who are reluctant or unable to spend money on dining occasions. And while post-Recession sales are growing again in many segments, for a significant portion of the consumer population there's a "new normal" economy.
Continued consumer caution has meant a decline in frequency: According to Technomic, only 41% of consumers expected to eat out at restaurants at least a couple times a week in the current year, compared with 45% of consumers who thought they would dine out that frequently in 2014. However, 28% of people plan to eat out at least once a week this year, up from 22% who anticipated one restaurant visit per week heading into 2014.
Dining away from home continues to be an ingrained consumer behavior, but the key is to help your guests choose you instead of the competition (including the brown-bag lunch or dinner cooked and eaten at home).
Add More Value
The trend isn't necessarily about discounting; it's about offering affordable indulgence. Creating new menu items or pricing formats that don't degrade the brand is the key to offering customers better value and get them spending again. Even the most ambitious chefs and restaurateurs are doing it. Witness the success of Shake Shack, the burger concept created by Danny Meyer of Union Square Hospitality Group, which also operates such upscale locations as Gramercy Tavern. Other high-profile operators have offered their versions of tacos and Mexican street food, ramen, specialty sandwiches, and pizza. In the process, they've helped define a wave of new fast-casual options, and elevated the quality of affordable food.
There are lessons to be learned and tactics you can implement:
Consider offering a prix fixe menu at a package price that represents a few dollars off an à la carte meal, especially on slower nights

Introduce more small plates or a lower price "snack menu" to tempt people who are looking to spend less

Menu some shareables so that two or more people can enjoy an appetizer, family-style side dish, or dessert

Add popular value items to your standard dinner menu, like a great hamburger, entrée-worthy sandwiches, or budget-friendly pasta dishes
Get Started: Soup is a perennially popular menu item that is low in food and labor costs yet represents excellent value for the customer. Get recipe ideas here.
Emphasize Quality Over Price
Quality may be an extremely relative concept when it comes to something like food, but it often encompasses values like scratch preparation, freshness, choice and customization, healthfulness, variety, real ingredients, and authenticity —all of which consumers seem inclined to pay more for.
An upgraded menu item like skin-on french fries sprinkled with sea salt at Wendy's (part of a larger drive to showcase real ingredients) is an indication of how deeply entrenched the urge for a more authentic experience has become among the dining-out public.
Consider local sourcing of ingredients like produce—and saying so on the menu or your website

Add high-impact ingredients like imported farmstead cheeses, specialty condiments, applewood smoked bacon, bread from a well-known bakery to enhance flavor at minimal cost

Upgrade programs like bread service, coffee, and other "details" that will add to the overall perception of quality

Use fresh fruits and vegetables to merchandise food at points of service

Include quality statements such as branding of ingredients, mentions of items like cage-free eggs or grass-fed beef, and shoutouts to local purveyors in all customer-facing communications
Did Your Know? Nestlé Professional offers many products that are gluten free, made with whole grains, or contain no added MSG.
Improve the Customer Experience
When times are tough and consumers are spending with caution, they want to make sure they get their money's worth, and for restaurants that means more than just food—they want the entire occasion to be "worth it."
A survey by Vision Critical found that 86% of customers are willing to spend more on a better experience, and 70% of experiences are based on how a customer feels when paying the bill. As more demands are placed on our time, we are hungrier for meaningful and authentic interaction, and we're willing to splurge a little on it.
Make sure your service standards are absolutely up to snuff, no matter what your business segment

Walk around your dining room with a customer's eye: is the lighting adequate, are the bathrooms clean, is the carpet worn, or the paint looking tired? Don't let your own budget constraints compromise your guests' experience

Consider a customer survey device (for instance, on your website) to solicit more actionable input

Pay attention to regulars, whether it's by informal acknowledgement or a full-scale loyalty rewards program

Be sensitive to the fact that many people eat out to relax, and an increasing number of restaurants are providing phone-free zones for a digital detox
Tip: Offering choice and variety—with or without the high touch of attended service—is easy with Nestlé Professional Action Stations.