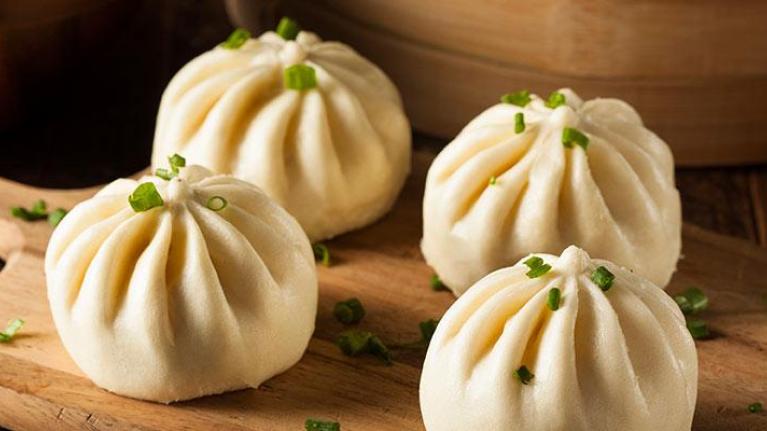 Add Ethnic Flair and Ignite Your Sales
October 19, 2016
Learn how to profit from the strong demand for ethnic cuisines. Millennials and Boomers seek out exciting new and different global flavors. Discover why promoting these foods is smart business.
When was the last time you thought of Italian food as ethnic? Blinked twice to see potstickers on the menu at a casual theme restaurant? Exactly: Ethnic food is a mainstream phenomenon.
According to the Emerging Global Cuisines: Culinary Trend Mapping Report, released by the Center for Culinary Development and Packaged Facts: "Emerging global cuisines are literally opening up a whole new world of culinary experiences to American consumers of all ages, due to the nearly infinite range of ingredients, forms, and flavors they offer." The report goes on to cite the fact that well-traveled Baby Boomers and adventurous Millennials alike are drawn to the emerging flavors and specialties of such countries as Peru, Morocco, Korea, and Japan.
Shifting ethnic populations in the United States also have a big impact on the market, which according to Mintel is dominated by the growing Mexican/Hispanic demographic but is also driven by new Asian and Indian arrivals. While Italian, Mexican, and Asian have remained the most popular ethnic cuisines, the company's Global New Products Database has been tracking big increases in consumer packaged goods designated Japanese, Caribbean, and Thai.
Much of the action is in the area of new fast-casual restaurants as well as college and university food service—no surprise given the target audience. 
At the University of Georgia, in Athens, ethnic options in the five Dining Commons facilities range from Mexican food at Cerca de las Papas and Taqueria to sushi, pho noodle soups, and Chinese specialties at Oriental Trading Market

Fast-casual chain Bibibop is on a growth track thanks to its Korean-inspired menu of affordable mixed-rice dishes known as bibimbap

Campus dining options at the University of Missouri, in Columbia, run the gamut from the South American churrascaria Do Mundo's to Baja Grill, Sunshine Sushi, and the Southeast Asian concept Sabai

Yum! Brands, parent of KFC, Pizza Hut, and Taco Bell, has launched Banh Shop, a purveyor of banh mi sandwiches and other Saigon-style street food

Food trucks are helping many colleges cater to picky students with ethnic and global foods, such as Taco Churro's at Louisiana State University, where food service is operated by Chartwell's

Tava Indian Kitchen, in three Northern California locations, offers build-your-own naan-based sandwiches, rice bowls, and salads, with such toppings and flavor builders as paneer bhurjee (an Indian cheese), tandoori chicken, and various chutneys
What can you do to add exciting ethnic flavors to your menu? Here are a few ideas.
Stage a Promotion 
One especially effective way to experiment with ethnic food is via a promotion, which not only keeps customers engaged but also challenges staff to learn new recipes and food traditions—without going full risk into adding new items to the menu which might not sell.
Host an onsite street food festival with different stations or even carts dispensing ethnic specialties 

Solicit international family recipes from staff or customers

Explore the regional specialties of one particular cuisine with a series of menus

Launch a Sunday supper series featuring different global cuisines each week

Offer a rotation of global food bars or daily specials
Explore the Exotic—with Familiar Foods
One of the challenges of serving ethnic food in mainstream settings is getting customers on board to try them. Introducing new menu items in the guise of familiar or easy-to-share foods including appetizers and finger foods, sandwiches, and soups is definitely one way to minimize resistance and maximize sales.
First Up: Global Appetizers
Everyone in the world eats appetizers, from the Spanish with their tapas to the Greeks with their mezze. 
Asian dumplings and egg rolls (many of which are available prepared and ready to menu), as well as lettuce wraps

Indian finger foods, including pakora, samosa, and breads

Italian antipasti and cicheti (Venetian-style wine bar snacks)

Japanese sushi and tempura

Middle Eastern dips such as hummus and baba ghanoush

South American empanadas and bocaditos

The Mexican corn-based snacks known as antojitos
Get Started: Authentic sauces represent an easy way to add ethnic flavor to menus when offered as dipping sauces. Options from Nestlé Professional include Minor's® Masala Curry Flavor Concentrate; and Latin and Asian flavor concentrates and sauces.
Sandwiches: Ethnic Between the Bread
Where there is bread there are sandwiches, popular throughout the world in surprising forms and variations, many of which are easily adaptable on menus that also ply the waters of burgers and grilled cheese.
The panoply of global sandwich possibilities might include:
Take a Bao, with two locations in Los Angeles, specializes in Westernized versions of bao (a steamed round of flatbread folded around a filling such as Grilled Pork Belly or Thai Peanut Chicken)

At Pita Pockets, in Northridge, CA, the tasty sandwiches are served on the round, bubbly Middle Eastern bread known as laffa, which is cooked on a blazing tandoor-like oven called a taboon. The breads are slathered with hummus, then filled with the customer's choice of marinated kebab meat or grilled vegetables

In Mumbai, hungry people on the go might eat a vada pav; in the United States, Indian flavors and ingredients have been translated to the kati roll and the "naanwich"

Mexico's beloved sandwiches include not only the more familiar torta, but also the cemita (which differs from the torta in the use of its sesame seeded roll) and the juicy pambazo, a chile-sauce-drenched roll heaped with chorizo and potato, then drizzled with crema. 
Get Started: Think of Hot Pockets® as ready-to-menu "sandwiches" that can bring flair to your menus.
Soups of the World, Unite
Unite in building sales, that is. Because soup is another one of those beloved foods that even the most conservative customers can be persuaded to experiment with. Egg drop, Mexican tortilla soup, and Italian wedding soup are just three examples of ethnic soups that have crossed over the borders onto mainstream American menus. 
Here are a few ethnic soups that could quickly follow:
Caldo Verde (green soup) is a hearty Portuguese specialty made with kale, potatoes, and sausages

Mulligatawny, a curried Indian lentil soup that' often flavored with ginger and coconut milk

Pozole (or posole) is a thick, hearty Mexican soup/stew traditionally made with pork or chicken, hominy, garbanzo beans, and other seasonings

Russian Borscht traditionally sports beets, beef shank, carrots, cabbage, and dill, garnished with sour cream

Miso soup, emblematic of Japan, is a warming, healthy broth made with the fermented soybean paste miso, dashi stock, tofu, scallions, and seaweed
Then there's the whole lexicon of Asian noodle soups, from Vietnamese pho to Malaysian curry laksa, that are finding a following among American diners.
Get Started: Nestlé Professional offers an on-trend International Soup and Noodle Bowl concept among its Action Stations.