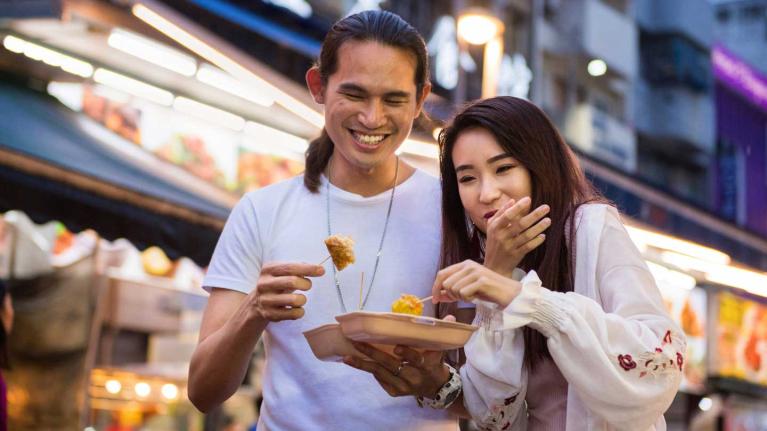 All-day Dining Trend Report
June 13, 2022
Learn how to leverage late-night dining and all-day breakfast trends to increase restaurant visits and introduce new streams of revenue.
What's Inside
Trend 1: Coffee and a Bite
Trend 2: Brunch All Week
Trend 3: Midday Snack Attack
Trend 4: Hungry Night Owls
Trend 5: All Day Customers
Conclusion: Take Advantage of the All-Day Dining Trend
Customers who abruptly started working from home in 2020 made dramatic changes in the way they ate.
Habits formed around early morning coffee, midday snacks, and late-night comfort foods. Consumers with new responsibilities, such as at-home office work, homeschooling, and for some, new entrepreneurial pursuits, continue to create a demand for dining rooms, food delivery, and takeout to be available 24/7. In the coming years, they will shape the foodservice industry and its hours.
Today, more Americans are craving something to accompany their morning cup of coffee. Whether it's avocado toast, keto breakfast, egg sandwich, or a breakfast bowl, the modern consumer demands more to satiate a morning routine than a kick of caffeine.
As growing numbers of consumers turn to remote work or alternative hours, brunch is expanding beyond Sunday, too. Family bundles, bottomless brunch, casseroles, and alcohol to go are all proving to be popular promotions for restaurants that embrace the brunch crowd.
Snacks are now supplementing,and in some cases, replacing meals for some consumers. Whether it's a late lunch, midafternoon snack, coffee break, happy hour, or a pre-event nibble, the hours between lunch and dinner can prove highly profitable for restaurant operators. Many will offer an abbreviated menu of snacks and sides that are easy to prepare yet still a boost to the bottom line. Pairing snacks with cocktails, beer, and wine is a win-win.
Late-night and after-hours snacking isn't new, but it's growing. Shift and industry workers, students, and energetic young diners, prove that the after-hours period is another opportunity to build sales and reach more customers with late-night snacks. Sandwiches, pizza, appetizers, ramen, specialty burgers, and other high-interest, low kitchen impact items can boost sales without necessarily overtaxing staff.
Consumer tastes and eating routines will continue to change; successful operators remain flexible throughout. The All-Day Dining Trend Report outlines the biggest trends and how to feed a growing hunger for all-day eats.
SOURCES: The NPD Group, Insights, July 2021 | Technomic, Sandwich Consumer Trend Report, 2020 | Technomic Ignite Menu Data | Datassential, Tips, Late Night, Spring 2019 | Spring 2021 Eating Occasions, The Hartman Group
Would you like to receive the full report?