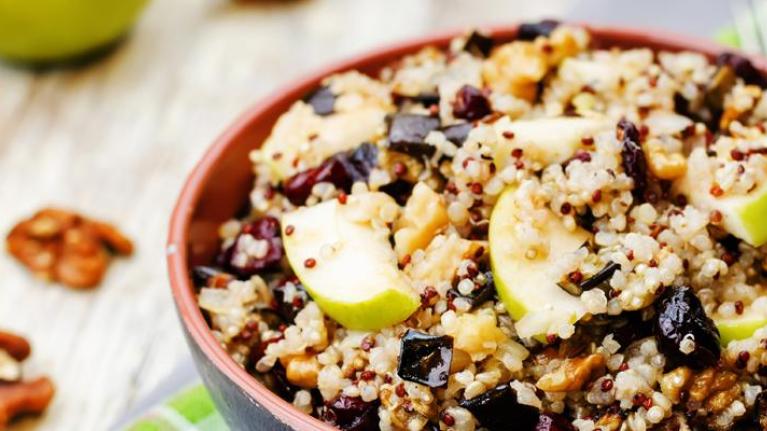 Are Alternative Proteins Becoming Mainstream?
January 18, 2017
The Shifting Protein Landscape
Across all dayparts, Fast Casual operators are introducing more types of protein: grains, pulses, salmon, eggs, yogurt and other dairy items, poke, legumes, and soy. They're also rolling out menus that integrate the familiar with the exotic, such as a portobello sausage burger with pumpkin seeds and pesto. Popular chains are also featuring plant-based proteins in the center of the plate, such as house-made tempeh and seitan.
"Protein-packed sauces and meals fortified with peas, lentils, and other vegetables, legumes, and grain proteins will become more prominent on Fast Casual menus in 2017 and mainstream by 2018."
– John Rathje, Givaudan Flavors, Category Manager Savory & Snacks
Similarly, the popularity of meals in bowls allows operators to incorporate protein as an ingredient rather than a solo act - salads in which customers can choose from an array of proteins, including grilled wild Alaskan salmon with multigrain quinoa.
Menu items such as warm lentil bowls, portabella mushrooms with wild rice, and a spicy mélange of shredded kale, baby spinach, roasted tofu, sprouts, seasoned quinoa, and vinaigrettes are knockouts. Likewise, grilled organic tofu rises center-of-the-bowl status as vegan and vegetarian concepts pop up around the U.S.
The rage for poke - the Hawaiian specialty featuring small chunks of marinated tuna or other fish, often combined with seaweed and Hawaiian kukui nuts - ups the protein ante. Poke also captures sushi-loving diners and those with a taste for the novel. At Hawaiian-style Fast Casual concepts, customers may choose from several signature bowls or build their own with such add-ons as pickled shiitake mushrooms, wasabi peas, and chile-marinated oranges.
Market research firm Datassential cites three successful strategies for Fast Casual restaurateurs who want to build more protein into menus without alienating meat-loving diners: removing a popular item from the menu and reintroducing it in a version (such as bowls and wraps) refocused on other proteins, reframing the reduced protein as a response to health-aware diners, and rolling out limited-time dishes featuring alternative proteins.
All trademarks are owned by Société des Produits, Nestlé S.A., Vevey, Switzerland, or used with permission.
SOURCE: Datassential, Menus of Change, 2015