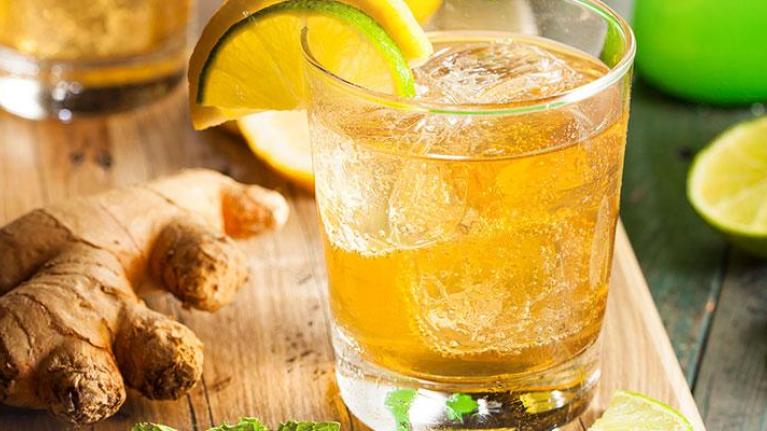 Beverages: The New Wave of Profits
October 19, 2021
Beverage sales are vital to your profitability. Learn how to develop signature flavors and styles to keep the category productive. We have ideas and recipes. 
According to Technomic, beverages represent about 25% of total food service, making them an important vehicle for promotion. In the never-ending quest to upgrade patrons from water (free) to a more profitable alternative, operators have been upping the ante with beverages, introducing premium signatures with exciting new flavors and characteristics.
Beyond Pumpkin Spice
Nonalcoholic beverages, from juices and smoothies to flavored waters, have become fertile ground for experimentation with interesting flavors and ingredients, including vegetables, unusual fruits, and herbs and spices. Among the trending in Datassential's Adoption (being introduced in trendy restaurants and specialty groceries) and Inception (fine dining and mixology) phases:
Cucumber
Lavender
Lemongrass
Celery
Passionfruit
Hibiscus
Hot Stuff
The consumer's love for spicy foods is catching up to beverages as well. According to Imbibe, brands are getting inspired by Latin American cuisine and incorporating pepper flavors like habanero, jalapeño, and chili into their products. Ginger is up 13.3% over the past four years, as tracked by Datassential, in items like ginger beer, health smoothies, tea, and cold press "Moscow Mule" variations. And you only have to look at the rims of glasses at trendsetting chains and craft cocktail bars to see the spicy salt and sweet chile garnishes.
Iced Coffee Innovations
With iced coffee and especially cold brew growing in popularity (up 19.6% and 356.2% over the past four years, according to Datassential) it makes sense to push the envelope on creating a signature version:
Cloud Macchiato – Starbucks' interpretation of the Spanish "meringue milk" consists of iced coffee topped with sweetened milk-and-egg foam, and has been introduced in such flavors as caramel and cocoa
Flavored Iced Coffee – Dunkin' Donuts offers a range of innovative flavors, including Pistachio, Butter Pecan, and Cookie Dough
White Chocolate Strawberry Cold Brew – On the menu at the Corner Bakery Cafe
Mocha Frozen Cold Brew – Cumberland Farms gets into the act with this blended pick-me-up
Next-Level 50/50s
The combination of iced tea and lemonade first popularized by the famous golfer (it's up 48.9% on U.S. menus over the last four years, according to Datassential) has been ramped up with such innovations as Guava and White Tea Lemonade; Blueberry Black Tea Lemonade; and a custom option of wild strawberry, sugar-free strawberry, mango, or peach.
Global Refreshers
According to Technomic, younger consumers are driving interest in the growing category of ethnic beverages, just as they are spurring the growth of global foods. Amon, the biggest winners:
Chai tea (up 38% among 18- to 34-year olds)
Bubble/boba tea (up 36%)
Horchata (up 30%)
Matcha tea (up 25%)
Aguas frescas (up 26%)
Thai/Vietnamese iced coffee (up 22%)
Lassi (up 18%)
Sources: Technomic/Nestlé Professional, Away-from-Home Beverage Navigator, Fall/Winter (2019); Datassential MAC Non-alcoholic Beverage Flavors (2019); Imbibe, #Trendspotting: 2019 Flavors; Datassential SNAP! Ginger (2019); Datassential SNAP! Iced Coffee (2019); Datassential SNAP! Cold Brew (2019); Datassential SNAP! Arnold Palmer (2019); Technomic, Ethnic Food & Beverage Consumer Trend Report, 2018
The information provided is based on a general industry overview, and is not specific to your business operation. Each business is unique and decisions related to your business should be made after consultation with appropriate experts.