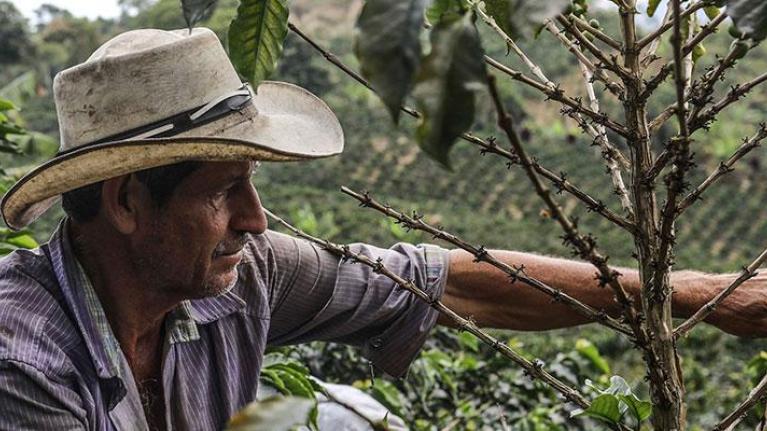 Beyond Business Impact
July 31, 2017
NESCAFÉ Affects Global Improvement with its Social and Environmental Efforts
 
It's a given that leading corporations have an impact on their industries. But the Nestlé Professional organization and its brand NESCAFÉ prove no matter how large the company, creating long-term positive value for the world starting at a grassroots level can be a reality as well.
NESCAFÉ has worked closely with farmers in the Coffee Belt for nearly 60 years. However, in 2010, the company embraced the opportunity to solidify and expand upon its sustainable practices by launching the pivotal NESCAFÉ Plan. The plan represents a commitment to safeguard the future of coffee, enhance farmers' lives and their surrounding communities, as well as contribute to a healthy planet.
Even though NESCAFÉ partners with well over 1 million farmers in 21 countries, the far-reaching 10-year initiative has made it possible for NESCAFÉ field agronomists to personally know 200,000 of the small holder farmers from whom the company sources.
Many companies offer single-origin coffee, but these close relationships are the very reason NESCAFÉ can trace over 70% of their coffee all the way back to the individual farmer or cooperatives who grew the beans – not just the origin country or region. At a time when consumers insist companies big and small be more transparent and take social responsibility and sustainability seriously, the NESCAFÉ Plan is a prescient blueprint.
It truly is a design for the company's future, the foundation of its values solidifying. And yet it's bigger than NESCAFÉ and bigger even than the business of coffee. NESCAFÉ is working to effect beneficial change in the soil, in the community, and in the environment for generations to come.
Healthier Crops for Better Living
Of course, all farming begins with rich soil. That's why a Coffee Belt exists at all – the rainfall, temperature, and elevation aligned just so. It was that way for centuries…until the 1990s. Climate change, crop disease, and poor farming techniques became the new perfect storm and coffee-producing countries experienced rapid agronomical and economical decline.
Some countries depend so heavily on green coffee sales that the collapse drove thousands of families into poverty. In Colombia alone, 1.2 million people have jobs linked to coffee and the country is actually only the third largest producer of coffee in the world. As late as 2011, the country was threatened again by a rampant fungus locals called "rust." That's why a large part of the NESCAFÉ Plan supports coffee farmers, helping them succeed with their business, so that farmers' livelihoods aren't endangered. Farm owner Jorge Garces says, "For 39 years I have been a coffee grower. Coffee is life!"
NESCAFÉ agronomists cross-bred native varieties to develop naturally disease-resistant coffee plants that, being specifically suited to the region, create superior quality and flavor. James Andres Vallejo explains, "We used to have certain varieties that were susceptible to lose their tolerance for diseases, and we began to lose our production." His sister, Luz Karime Vallejo, goes on to say, "NESCAFÉ has helped us in an impressive way. NESCAFÉ came to help us and told us to clear out adjacent lots and they would give us baby plants." These plants represent the 220 million plantlets NESCAFÉ will distribute to farmers without cost by 2020. "We began to renew our land and crops," she says. The agronomists and coffee farmers work side by side to nurture heartier plants, but the farmers are under no obligation to sell their yield to NESCAFÉ.
The NESCAFÉ Plan also provides technical assistance on soil, water and environment conservation, soil testing, and waste management to improve their farm productivity and end-cup quality while taking care of the ecosystem. In fact, each of the 10 years of the NESCAFÉ Plan, the company commits to training more than 10,000 coffee farmers per year on sustainable farming methods that provide better yields and diversified incomes. Vietnamese coffee farmer Nguyen Thi Yen explains, "My family and myself have pioneered the application of knowledge from the training courses in our farm and turned it around to become a good model pilot to share with others, demonstrating our own stable economic performance."
Stronger Bonds for a Brighter Future
Luz Karime Vallejo beams, "In [Colombia], coffee is the soul, the spirit, our hearts, and our hope of a good life." Not only does the NESCAFÉ Plan enhance already strong partnerships with farmers but also establishes relationships in the community. NESCAFÉ actively participates in several community development programs providing clean drinking water and sanitation facilities as well as arranging medical camps and healthy kids' programs. A lack of nutrition and dietary variety can be an issue for farmers and their families. In select coffee regions, NESCAFÉ offers guidance to boost the health and wellbeing of community members.
With a presence in the community, NESCAFÉ helps to turn the tide of mass migration from farming regions to cities. Younger generations didn't see coffee farming as a financially viable life and were dissolving their families' farming legacies. By fortifying a rich coffee ecosystem now and for the future, NESCAFÉ helps make coffee farming a career people can be proud of and a tradition that their sons and daughters will want to continue. James and Luz Vallejo own Finca Palomino in Colombia's Armenia coffee region. "My sister and I are the 6th generation in my family of farm workers. We've been working with coffee for many years," James says. "We run our business with body, soul, and heart in order to make a perfect cup of coffee."
Cleaner Practices for a Greener Planet
NESCAFÉ strives to be the most environmentally and socially responsible coffee company in the world. To date, NESCAFÉ sources 100% of its soluble coffee from sustainable sources. But the NESCAFÉ Plan also scrutinizes the organization's environmental impact, as measured by three indicators: Carbon footprint, water footprint, and land use. More importantly, these measurements are taken across the entire product lifecycle of a cup of coffee – from supply and production to packaging and consumption. "When I think about a perfect cup of coffee, I also think about the NESCAFÉ Plan. When people drink a quality cup of coffee from El Crucerito farm, I hope they can feel the work that goes into making it," Jorge Garces explains while picking ripe coffee cherries by hand.
Three of four NESCAFÉ factories worldwide are using spent coffee grounds as a supplemental fuel. As of 2014, spent coffee grounds represent 75% of the renewable energy mix. At the Himeji Factory in Japan, one of the largest soluble coffee factories in the world, the efficiency rate measured at 92% (the industry average is 70-80%).
NESCAFÉ will plant at least 10 million shade trees on farms by 2020. The forest-like conditions of these systems allow for a wealth of ecological dynamics to occur including increased bird habitats, soil protection/erosion control, carbon sequestration, natural pest control, and improved pollination. The fruit trees also can serve as another source of income for farmers.
From safeguarding crops and training farmers to enriching communities and drastically reducing its environmental footprint, NESCAFÉ goes beyond impact on the coffee sector. There's no doubt the NESCAFÉ Plan is ambitious, but the global organization is well on its way to achieving 2020 goals.
All trademarks are owned by Société des Produits, Nestlé S.A., Vevey, Switzerland, or used with permission.