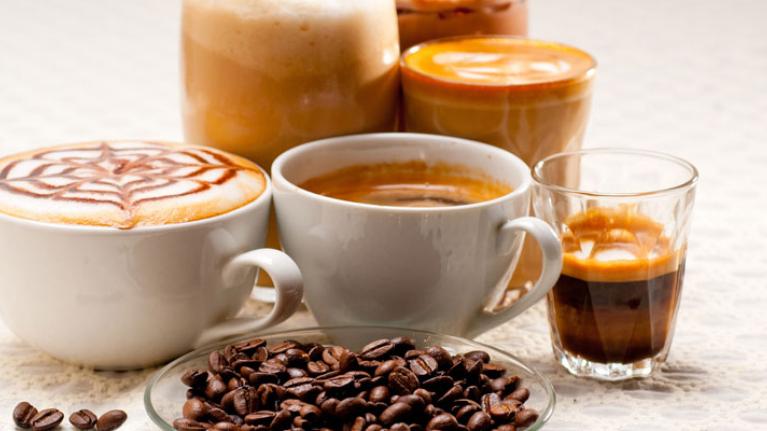 Build A Better Beverage Program
August 21, 2021
Successful Strategies for Maximizing Sales
In the rush to deal with a rapidly evolving marketplace and growing competition, it's easy to lose sight of beverages.
With coffee, tea, juices, smoothies, and other beverages being one of the most profitable items on any menu, it makes perfect sense to make an extra effort with beverages through a variety of different techniques.
In this special report, we share ways foodservice operators can:
Capture the excitement of trending flavors and products, including tropicals, functionals, coffee specialties, and more
Tap rising demand for off-premise by optimizing beverages for carryout and delivery
Choose beverage dispensing equipment, including new touch-free technology, to help power a beverage program
Building a strong, profitable beverage program will pay off, not just in added sales, but also in improved customer satisfaction.
The average price for beverages on menus is $3.20, ranging from $1.68 in B&I to $6.13 in lodging.1
Beverage Trend Spotlight
When it comes to flavor, beverages have become every bit as exciting as their kitchen and pastry shop counterparts.
Premium, of-the-moment specialties like housemade craft sodas, fruit ciders, flavored waters, and alternative milks such as oat milk are gaining ground, along with globally influenced choices such as aguas fresca, atole, lassi, and Thai iced tea.
Here's a glimpse of what else is trending:
Dalgona Coffee
Boba
Flavored Lemonade and Iced Tea
Functional
Over-the-Top
Kombucha
Meanwhile, the pandemic has boosted interest in wellness offerings of all kinds, from naturally sweetened juices and locally made specialties, to functional products that support the immune system or digestion.
On the Move
The Pandemic-Era Growth Of Off-Premise Dining Such As Takeout And Delivery Calls For Highly Specific Beverage Strategies.
Takeout and other forms of off-premise dining were growing even before the pandemic; today they are a fact of foodservice life. In fact, according to the National Restaurant Association, 53% of adults say purchasing takeout or delivery food is essential to the way they live now.2
58% of consumers who are currently ordering beverages more often than before with carryout/curbside/drive-thru orders say they will continue to do so, and 50% using delivery say they will continue to do so.3
To-Go Checklist
As far as the to-go business, it's important to convert beverages from add-ons to must-haves. In addition to offering unique, craveable beverage items, try the following tips:
Make sure to include beverages on online ordering forms or menus
Train staff to mention beverages when taking or filling a carryout order
Offer a special bundled price on a beverage as an add-on to any food order, from a breakfast pastry to a full-course dinner
Invest in high-quality, coordinated to-go packaging for beverages, including cups, lids, sleeves, bags, carriers, service caddies, and bulk containers for self-service catering and family/group meals
Pay attention to quality and variety, such as offering the option of iced coffee and/or cold brew year-round to match growing demand for cold coffee
Sweat the small stuff, like garnishes and presentation; even on a takeout basis, colorful beverages are Instagram-friendly
Stock a variety of sweetener and lightener options for sugar in single-use formats and offer them at the time of the order, including sugar and sugar substitutes; dairy (half-and-half, full fat, and 2%); plant-based milks; and non-dairy coffee creamers, both plain and flavored. Include these on the menu or online order form if appropriate
Sources: 1. Factoid Technomic (2021). 2. National Restaurant Association 2021 State of the Industry Report. 3. Factoid Technomic Beverage Consumer Trend Report (2020).
IN THIS REPORT
Chapter 1: Beverage Trend Spotlight
Chapter 2: On the Move
Chapter 3: Equipment Considerations
CONCLUSION
Would you like to receive the full report?