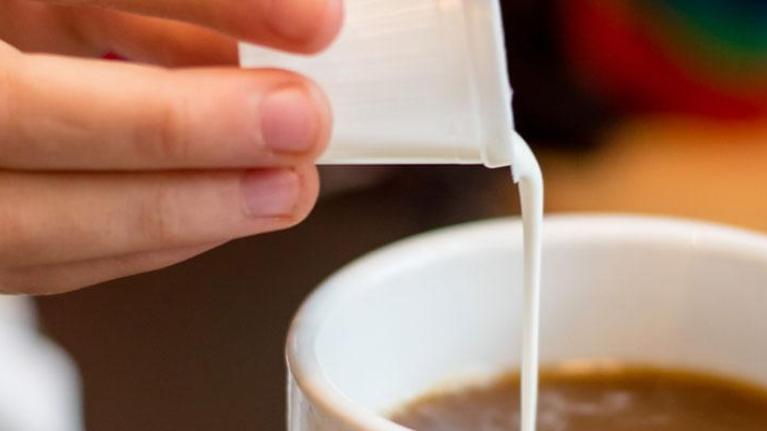 Nutrition, Health & Wellness
Clean-Label Creamer: It's Bliss, Naturally
October 20, 2018
75 percent of consumers report that they are more positively motivated to give their business to locations that offer All-Natural options.1
Eighty-two percent of consumers believe Clean Label is important and are willing to pay more2. Offering clean label products can be a great way to give your customers the personalization they crave. Something as small as a creamer condiment can create a big change in consumer behavior, especially as it relates to their away-from-home coffee purchases.
Millennials are huge drivers of this Clean Label trend: they make up about 25 percent of the population, and are predicted to have $1.4 trillion in spending power by 20203. Here are some tips on how to give them more of what they want, naturally:
Hitting the Coffee Sweet Spot
Be Natural: 70 percent of millennials seek all-natural ingredients.4
Just Add Flavor: Millennials love coffee with flavor added! Vanilla is a top flavor for 48 percent of consumers.5
Make it Chill: Daily consumption of iced coffee has climbed, increasing by 6 percent since 2012.6
Let Them Customize: Away-from-home (AFH) coffee condiment usage has grown 8 percent in iced coffee since 2012 and 76 percent of consumers add a condiment to their AFH iced coffee.7
Ice and all-natural creamer condiments turn coffee into an easy, profitable specialty beverage. Looking for the right all-natural option?
Coffee-mate brings you Natural Bliss—a creamer made with milk, cream, sugar, and naturally sweetened with real vanilla flavor. Natural Bliss Liquid Creamer Singles have a 6-month shelf life with no refrigeration required.
This convenient, on-the-go creamer format brings the first and only ambient single serve flavored dairy product to foodservice, easily transforming any hot or iced coffee into smooth, vanilla coffee bliss. This groundbreaking clean label creamer option is sure to delight customers by delivering a cup of coffee that tastes great and is made with real, simple ingredients.
Coffee-mate Natural Bliss Vanilla Flavor Liquid Creamer Singles has won the award for CSP Best New Product of 2018 in the foodservice coffee bar product category.
Sources:
[1] Datassentials: Consumer Insights "Free-From" Report, February 2017
[2] Datassentials Study 2017
[3] FMI Power of Fresh Prepared Deli, 2016 | Datassential Supermarket Keynote, 2016
[4] Datassential's Buzz 2017
[5] Datassential's Buzz 2017
[6] Datassential's Buzz 2017
[7] Datassential's Buzz 2017