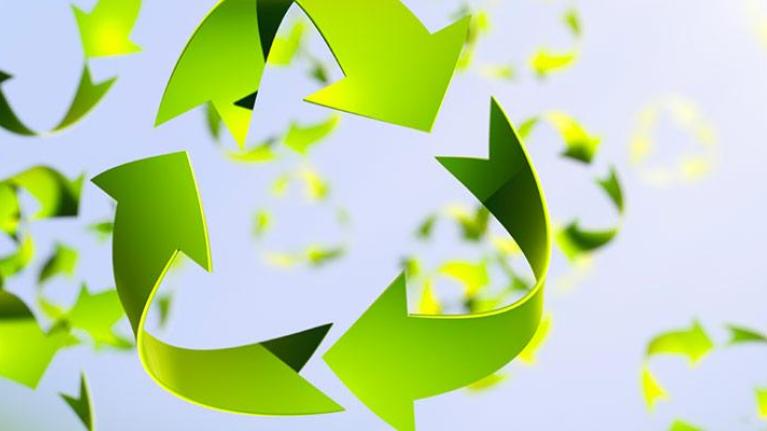 Cleaner, Greener Business Ideas
October 20, 2020
Find out how Nestlé Professional has gone greener and cleaner—and how you can, too. These simple, practical ideas produce big savings.
When it comes to reducing waste and recycling, Nestlé Professional walks the walk.
Now, more than ever, people are aware of the importance of taking care of our planet, and have become diligent about reducing waste, recycling appropriate materials, and reusing items whenever possible.
There are so many opportunities to conveniently dispose of recyclables at home and at work. Plastic, glass, and aluminum recycling containers appear in many offices and neighborhoods. There are places that handle battery recycling, light bulb collection or cell phone/electronic recycling. Many cities offer a Free Shredder Day to residents (this not only reduces the amount of paper that needs to be thrown away but also helps with personal security).
We at Nestlé Professional are also doing our part, every day, to maximize our contribution to a cleaner, greener earth. According to Solon, OH-based facilities manager Dan Hoy, the Nestlé Professional Customer Innovation Campus (NPCIC) has implemented a full complement of recycling initiatives, and we are also working to minimize waste in a number of different ways. 
These are ideas that any business can use:
We have blue recycle cans throughout the facility, which can be used for paper, cardboard, and junk-mail disposal. This office waste (both regular and confidential) is recycled through Iron Mountain, a preferred vendor for NA Procurement.
The Solon factory now has a system where an outside vendor supplies large pallet-sized totes in which to place knocked-down cardboard for recycling. The totes are double-stacked on trailers and the vendor hauls them away and pays Nestlé for the cardboard.
We have recently decided to eliminate the baler on our loading dock, meaning we no longer have to bale our cardboard and pay to have it hauled away. In a recent five-week period, we have sent 15 full totes to the factory and haven't had to bale anything or pay to have the cardboard hauled away.
Plastic bottles, trays, and aluminum cans are all sent out for recycling through the city of Solon free of charge. We fill four to five large blue trash cans each week with items that are now being recycled and are no longer going to landfill.
Dan Hoy and his team purchase special pails and boxes for recycling all of our batteries (AAA, AA, C, D, 9V, cell phone, and computer) and facility light bulbs—from small, regular bulbs to the long tube lights overhead; these containers secure the used batteries and bulbs and we send them out when they're full. Batteries and light bulbs actually cost money for us to send out for recycling, but Nestlé believes that we all have a responsibility to take care of the environment and that this is a cost worth paying.
We recycle the empty cartridges from copier ink and toner. These are turned into rewards points for local schools to buy supplies from Staples and OfficeMax.
We have a special 225-gallon drum on the back loading dock for liquid food waste from the Product Development department, including unused sauces, milk, cream, tomatoes, and other liquid or mostly-liquid waste items. By using the drum to dump liquid waste, we have reduced backups in our sinks and plumbing. In addition, our liquid waste is converted into fuel for vehicles driven to collect the waste. These programs realize a savings of more than $1,000/month from our previous system.
For more ideas about recycling and waste reduction in food service facilities, check out the National Restaurant Association's ConServe website.