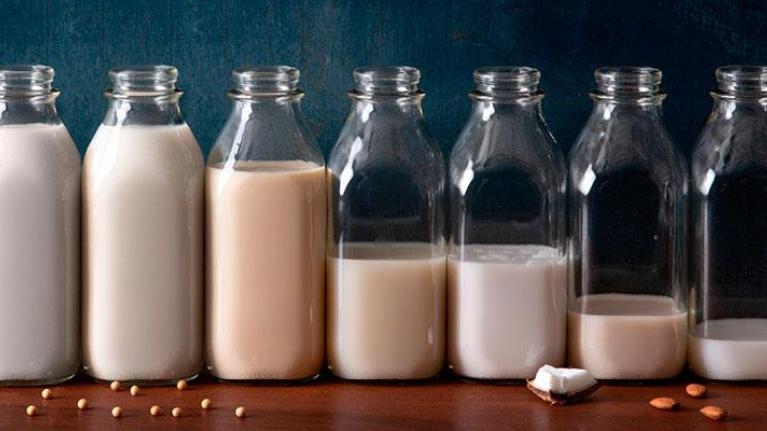 Different Plant-Based Dairy Products Offer Something for Everyone
August 2, 2021
Choices, choices! The arrival of so many plant-based products on the market is great news for chefs, baristas, and consumers because it means they can pick the right option for every situation. There's no one best answer. Instead, consider how products made with each of these sources compare when choosing what to offer your guests.
Flavor. Function. Nutrients. Sustainability.
So many options. How do you choose?
When it comes to picking the right plant-based product, taste and performance may be top of mind, but your final decision may come down to other factors, too. For example, sustainability is an urgent reason to use more plant-based products. The global food system is responsible for a third of global greenhouse gas emissions1, and unless people's habits change, the environmental effects of the food system could reach levels beyond the planetary boundaries that are safe for humanity by 2050.2
"A strong motivation for many people who drink plant-based milks instead of dairy milk is their potential benefits for the environment." 3 However, even 100% plant-based products vary in sustainability. Farming each kind of crop takes varying amounts of water and land and releases a range of greenhouse gas emissions. There are tradeoffs for each choice, but overall, peas and soy score well on sustainability measures and have an established pipeline to the market, and chickpeas and fava look favorable for developing future products. Growing peas and other legumes that add nitrogen to the soil can also limit the use of chemical fertilizers, helping to contribute to a more stable climate. 4
But there are still other factors that may influence your choice. Dietary diversity, nutrient adequacy, and balanced energy intake are equally important. And while they don't apply to everyone, food allergies are an important safety consideration, too. Finally, the accessibility and affordability of all options will play into your final decision because if you can't find or afford an ingredient, it won't end up in your kitchen or dining room.
Compare some of the options:
WHOLE COW'S MILK
3.3g Protein
60 Kcal
3.2g Total fat
Major Food Allergen: Milk
Established flavor and performance
PEA
3.3g Protein
29 Kcal
1.9g Total fat
Major Food Allergen: N/A
Very neutral taste with same level of protein as milk & excellent foaming
SOY
2.6g Protein
43 Kcal
1.5g Total fat
Major Food Allergen: Soy
Good quality protein, neutral flavor, & good foaming
OAT
1.3g Protein
50 Kcal
2.1 Total fat
Major Food Allergen: N/A
Creamy texture with an oat flavor and touch of sweetness. 
COCONUT
1.3g Protein
75 Kcal
7.5g Total fat
Major Food Allergen: Tree Nut - Coconut
Exotic taste & creamy texture that won't water down.
ALMOND
0.6g Protein
15 Kcal
1.1g Total fat
Major Food Allergen: Tree nut - Almond
Popular for its distinctive, nutty taste
RICE
0.3g Protein
47 Kcal
1.0g Total fat
Major Food Allergen: None known
Appreciated for its neutral taste
Samples arranged according to protein content.
Nutritional values per 100 ml5
References
1. Crippa, M. et al. Food systems are responsible for a third of global anthropogenic GHG emissions. Nature Food. 2021.
2. Springmann, M. Options for keeping the food system within environmental limits. Nature. 2018.
3. Jeske, S., et al. Past, present and future: The strength of plant-based dairy substitutes based on gluten-free raw materials. Food Research International, 2018.
4. Creating a sustainable food system | Accelerating Climate Action: Refocusing Policies through a Well-being Lens | OECD iLibrary (oecd-ilibrary.org)
5. FoodData Central (usda.gov) - USDA Food Database
The information provided is based on a general industry overview, and is not specific to your business operation. Each business is unique and decisions related to your business should be made after consultation with appropriate experts.