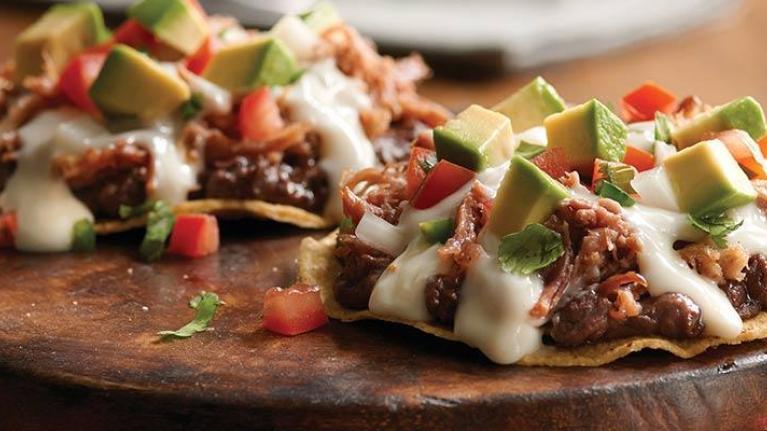 Ethnic Foods: More Mainstream Than Ever
October 20, 2016
The International Trend isn't slowing down. Consumers want more bold ethnic flavors. Offer choices like Greek, Thai, South American, and other "exotic" flavors and watch your sales soar. We have suggestions, recipes, and more
As much as ethnic ingredients and menu specialties are mainstreaming, global inspirations continue to grab attention. Five years ago, for example, who would have thought that you could get hoisin glaze, kimchi, and Sriracha mayo on a sandwich (the Kimchi Burger at Woodie's (PDF), in Chicago) or Middle Eastern lamb sausage in a salad (Salad Merguez at Tod's Tasties, in Asheville, NC).
For today's sophisticated, multi-culti diners, the whole world is fair game; they're seeking bold, unique flavors and exciting twists on their favorite menu staples, and food service operators are providing them.
A recent article in FoodService Director magazine called out the popularity of ethnic comfort food in a profile of the dining department at Yale University. And items like Roasted Cuban Chicken Thighs, Beef and Turkey Moussaka, and Vegan Tofu and Bok Choy with Garlic Sauce aren't only popular with the school's many international students—they wouldn't have made it on to the menu otherwise.
At Chili's and other broadly popular restaurant chains, menus are headed south of the border following the popularity of Taco Bell and Chipotle. At the Brinker subsidiary, Fresh Mex bowls, enchiladas, and other Mexican-style items have supplanted burgers and ribs. Pizza and pasta aren't even considered Italian anymore. And even The Cheesecake Factory has edamame on the menu.
And it's not just the "big 3" of Chinese, Mexican, and Italian food that have become absorbed into menu items in the United States. It's also Greek, Korean and Thai, South American, Filipino, Lebanese…. Anywhere there's flavor and fun, customers are interested.
Tip: Latin flavors are a snap with new Minor's® Latin Flavor Concentrates and Chef-mate® ¡Que Bueno!® White Queso Sauce.
Feast at Rieber, part of UCLA Dining Services, offers a rotation of global cuisine on its lunch and dinner menus, from Japanese and Hawaiian, to Indian and Korean, with stations offering a variety of different items from those cultures. Exotic ingredients like pomegranate molasses and green curry are brought to bear on seasonal American menus. And entrepreneurs are working to make cuisines as diverse as Indian and Vietnamese more approachable to non-ethnic diners.
There's also the huge trend of ethnic mashups, which Datassential (PDF) called out with concepts like Chinese Mirch (Chinese-Indian) and Jogasaki Sushi Burrito (Japanese-Mexican). These hybrids are the result of a number of different factors, including the global backgrounds of their chef-owners, and the integration of international ingredients and food concepts into the American mainstream. Unlike the fusion mishmashes of the 1980s and '90s, these menus aren't viewed as inauthentic just because there's no such thing as a Fatty Mcrib Bao in either the American South or China.