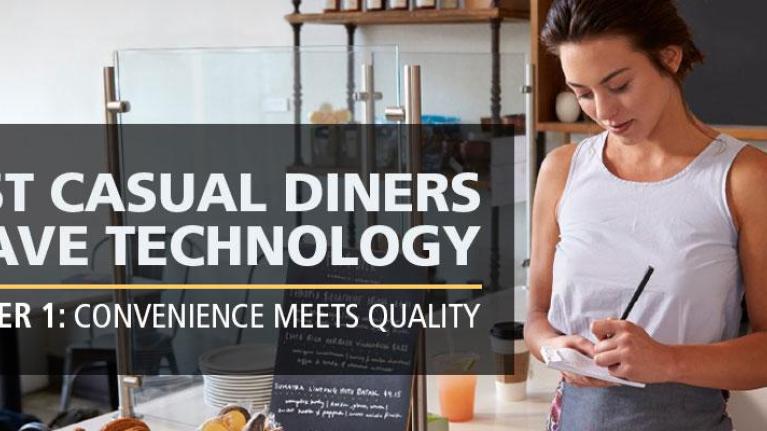 Exceed Experience Expectations
October 19, 2017
Fast Casual Diners Crave Technology Trend Report Summary
Eating behavior of Fast Casual customers naturally harmonizes with technology. Along with their food preferences, priorities for consumers include having a helpful staff, a cool setting, discounts, and a convenient location.
Most consumers who choose delivery order cuisine they already know and enjoy.
Operators can simplify online ordering for customers with a well-organized menu and a streamlined process for receiving food orders, whether on premise, takeout, or delivery.
TOP REASONS CUSTOMERS ORDER ONLINE
SOURCES: Datassential, CPP – Motivators & Behavior, 2015 | Datassential, CPP – Foodservice at Home, 2015