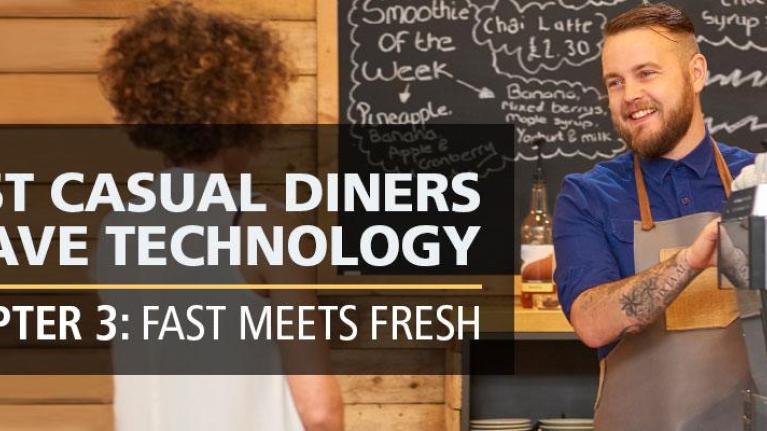 Fresh Expectations
May 21, 2017
Fast Casual Diners Crave Technology Trend Report Summary
While fresh food is important throughout the day, technology contributes to the overall experience at restaurants.
Many customers value speed and search for restaurants that can offer a quick bite to eat.
Technology has also encouraged an evolution of preferred methods for food ordering and delivery that satisfy customer priorities. Most users believe online ordering is more convenient, more customizable, and quicker than talking on the phone.
CONSUMER ADVANTAGES OF EATING AWAY FROM HOME
SOURCES: Datassential, CPP – Fresh Perceptions, February 2017 | Datassential, CPP – Generations, 2015 | Datassential, CPP – Foodservice at Home, 2015