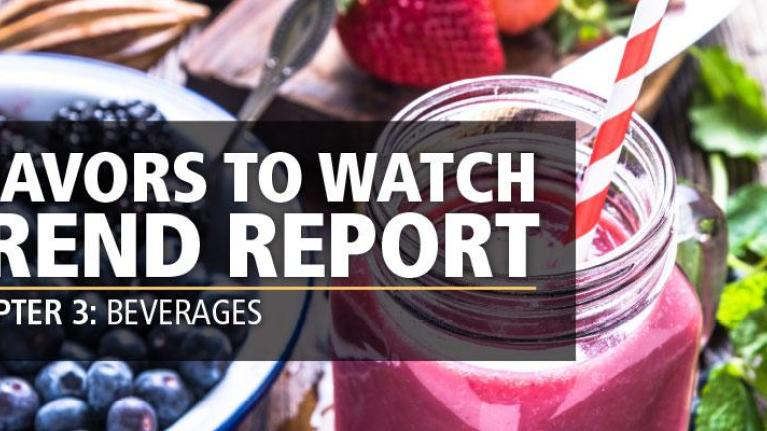 Global Inspiration In A Glass
April 21, 2017
Flavors to Watch Trend Report: Chapter 3 Summary
Global inspiration spans dayparts and meal parts. Double down on ethnic flavors by pairing global beverages with worldly cuisine. About a quarter of diners order beverages at restaurants in order to have something to go with their meal, so operators might have an even better chance of capturing consumers' attention with suggestions for beverage pairings readily available.
When Fast Casual consumers order a main course away from home, over half of diners also order a beverage other than water.Sometimes diners only purchase a beverage in place of a meal. Although 53% of beverage-only occasions are preemptive, there are consumers who spontaneously decide only to purchase a beverage, too – 47% to be exact.
MANY DINERS PLAN BEVERAGE-ONLY OCCASIONS DURING THE DAY.
           

        35%

          19%
         18%
          14%
NOT HUNGRY
ENOUGH
THE BEVERAGE
SATISFIED MY
HUNGER/CRAVING
WAS LOOKING
FOR SOMETHING
REFRESHING
THE BEVERAGE
WAS FASTER/MORE
CONVENIENT
Download the full Flavors to Watch Trend Report.
SOURCES: Givaudan Flavors, Regional American Cuisine Culinary Breakouts, 2017 | Technomic, Ethnic Flavor and Protein Insights - Nestlé Professional, June 2016