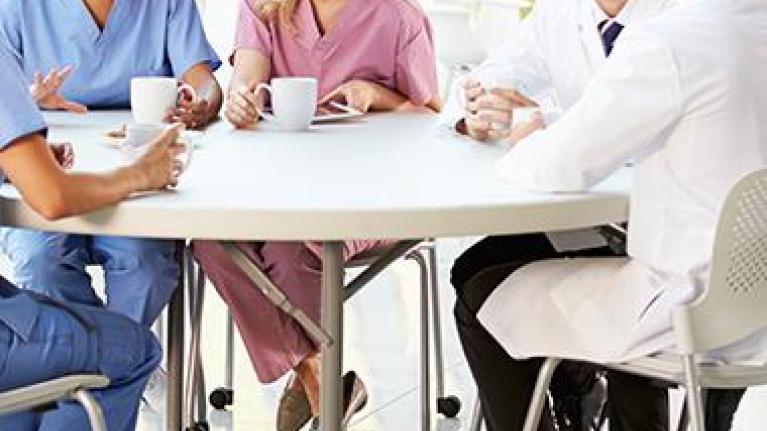 Nutrition, Health & Wellness
Gluten Free for Healthcare
July 21, 2017
Gluten, a protein naturally occurring in wheat, barley, and rye, has been causing quite the stir in the food industry in recent years. In fact, gluten free mentions have grown 1,981% on restaurant menus over the past decade. Gluten free as a descriptor has grown faster on menus than all-natural, organic, and local sourcing.
Creating a Gluten Free Cafeteria Menu—Catering to Patrons with Food Allergies
"Gluten free continues to grow. Just 10 years ago, only 1% of menus called out gluten; today, it's 20%," says Alison Henley, senior analyst at Datassential, "Out of the thousands of different trends Datassential tracks, gluten free is among the fastest we've ever seen."
Today, 16% of US consumers are actively seeking to limit gluten in their diets for a variety of reasons.1 Some consumers associate gluten free diets with a healthy lifestyle, claiming they feel better when limiting their gluten intake.
However, 1% of the US population is estimated to have an intolerance to gluten called Celiac disease.2 Consumers with Celiac disease must completely avoid gluten, making it difficult to find safe foods away from home.
"My general consensus is that the gluten requests are a lifestyle choice and not a byproduct of Celiac disease," says Mike Folino, assistant director of nutrition services for Ohio State University Medical Center. "When someone with Celiac disease is asking me about gluten free options, they are always very clear to point out that they have a health issue if ingested. With that being said, it is always best practice to treat each and every customer as if they have a food allergy."
Regardless of the reason for limiting gluten intake, catering to gluten free consumers will contribute to the overall success of healthcare dining halls in 2016.
Hospitals: Pillars of Health
As pillars of health, healthcare facilities are tasked with creating innovative wellness programs to promote healthy eating habits through a nutritional focus. Many hospitals are hiring trained chefs and registered dieticians to revamp menus and offerings in healthcare cafeterias. Finding new, tasty ways to develop menu offerings for patients with special dietary concerns and health requirements creates an inclusive environment and increases overall customer and patient satisfaction.
"At the OSU Medical Center, we are consistently working to improve our signage and communication to help our customers make healthier decisions," says Mike Folino. "This is a practice that we are mindful of in regards to not only allergens, but nutrient and other ingredient information as well."
79% of hospitals today are providing gluten free options for customers and patients.3  University Hospitals, located in Cleveland, Ohio, are the only Sodexo hospitals in the country to have a certified gluten free kitchen that services patients. For the past three years, University Hospitals has been meeting consumer and patient demand by offering gluten free cuisine in an allergen-safe environment.
"At University Hospitals, we are currently certified by the Gluten Intolerance Group for our patient feedings," says Anthony Verona, C.E.C., director of culinary services for Sodexo Health Care within University Hospitals. "We also offer gluten free bread, products, and recipes in our café and executive dining rooms."
Many healthcare dining facilities are updating popular dishes with better-for-you, allergy-friendly ingredients. From sauces, dips, and side dishes to concentrates and bases for scratch cooking, Nestlé Professional offers a variety of gluten free products to assist healthcare dining programs such as OSU Medical Center and University Hospitals.
Stouffer's® Gluten Free products can easily be combined with Minor's® Gluten Free Concentrates and Bases to create satisfying gluten free snacks, sides, and entrées.
"Our gluten free products are designed to fill your menu with offerings that satisfy gluten-sensitive customers," says Doug McGohan, corporate chef and manager, Culinary Team Nestlé Professional North America. "These products are an easy, go-to choice that you can offer that doesn't require additional labor or special ingredients to execute recipes. Chefs can easily create delicious gluten free recipes such as: Stuffed Potato Skins, Chicken, Asparagus and Sun-dried Tomato Pizza, and Shrimp and Kale Penne Alfredo."
How To: Gluten Free Cafeterias
Producing gluten free foods in-house is oftentimes challenging in the healthcare industry. Kitchen space can be limiting, which makes creating separate workspaces for gluten free preparation difficult. Separate workspaces are paramount in order to prevent cross-contamination. Cross-contamination occurs when gluten-free ingredients come into contact with ingredients that contain gluten. In this instance, the gluten free items will become cross-contaminated and no longer can be safely and confidently served as gluten free.
In order to prevent cross-contamination, kitchens need to be properly organized. All ingredients must be labeled properly and separate storage areas must be designated for gluten free products. Also, separate tools and dishes must be used for gluten free preparation and serving. With limited space, this can often become an issue for healthcare facilities.
To solve this issue, many healthcare operators opt to purchase gluten free items from outside vendors. In fact, 77% of hospitals purchase their gluten free items from outside vendors rather than making it themselves.4
"The process of adding additional stock items, keeping separate storage areas and having trained staff is an added workload that most of the time isn't feasible in busy operations," says Chef McGohan. "The most convenient way to satisfy all the special dietary needs is to have finished food products that can be incorporated into the menu that do not require any additional space or labor."
Due to strict levels of gluten free testing and monitoring for manufacturers to obtain gluten free certification, there is less risk involved for operators when purchasing gluten free products from an outside vendor. Manufacturers, such as Nestlé Professional, put their products through rigorous levels of testing to assure it is safe for consumption. Without these levels of testing, manufacturers would not be able to label products as gluten free.
Conclusion
Healthcare foodservice is becoming more nutritionally focused, tastier, and allergen-friendly for both patients and cafeteria customers.
"At University Hospitals, we cater to our gluten free patients and customers with the help of Nestlé Professional," says Anthony Verona. "Stouffer's Gluten Free Alfredo Sauce, all Minor's Bases and Ready-to-Use Sauces help our kitchen staff serve up tasty dishes that fit the needs of our customers."
Regardless of the reason for limiting gluten intake, catering to gluten free consumers will contribute to the overall success of healthcare cafeterias in 2016.
Sources: 1. Datassential MenuTrends, 2016. | 2. Food Allergy Research & Education, 2016. | 3. Gluten-Free Trend Grows, FoodService Director, 2015.
All chefs quoted in this article are Nestlé Professional customers or employees. They did not receive any compensation for contributing to this article.