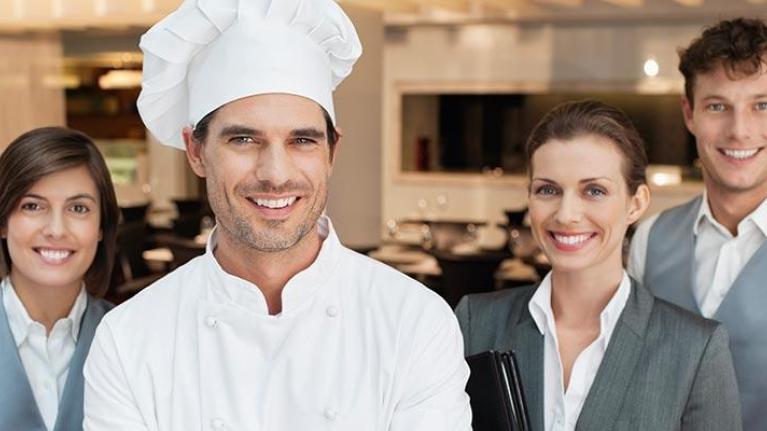 How to Motivate and Retain Employees
February 5, 2015
Employees are key to your success–good ones are gold; unhappy ones, not so much. Learn how to motivate by instilling the values and skills needed to be successful.
Beyond food, beyond ambience, beyond music and table settings, and what kind of oven you use: your labor force is critical to your success.
This is especially true now that the age of the average food service worker is skewing older, thanks to both demographic changes and the post-recession economic environment.
It should go without saying that a motivated, happy employee will help you make your guests happier. Beyond that, however, the cost of employee turnover (PDF) is high, regardless of the level of wages being paid to the departing or incoming employees. Workplace policies that improve employee retention can help companies reduce their turnover costs, which are about 16% of annual salary for those who make less than $30,000 a year, according to some estimates.
Many jobs in the food service industry, especially in the back-of-the-house, require technical proficiency that is specific to your menu, service style, and physical location. For this, you have to have training infrastructure in place—including manuals, specs, recipes, mentors/leaders, and perhaps online or intranet training.
Even if your business isn't large enough to support dedicated training staff (who may not work in day-to-day operations), you can reward employees with natural leadership skills and the inclination to teach others. Also, take advantage of online training opportunities such as Serv-Safe and other interactive hospitality training provided by local schools and business organizations, which can be very cost-effective.
Did You Know? The Bureau of Labor Statistics predicts that nearly 12 million of the 12.6 million jobs projected to be added during 2008-2018 will employ those in the 55-and-older age group.
There also needs to be a system in place for measuring performance, and giving evaluations and feedback as necessary. One of the surest ways to demotivate an employee is through inconsistent or overly critical feedback. Make sure everyone understands what is expected of them. Being able to articulate your expectations is a key factor in encouraging your employees to support your goals.
Successful food service operators understand that the culture and values that they create have a lot to do with how satisfied their associates are in their jobs, and that will translate to better customer service.
In the hospitality industry, employees who work directly with customers have to be friendly. It helps to hire people who have friendly, caring dispositions, but you can also train employees to be nice (see "Best Practices," p. 29) through techniques such as empowerment and encouraging them to be themselves.
It sounds simple, but treat associates the way you would want to be treated: with respect, warmth and openness.

Give team members opportunities to learn, through techniques such as cross-training, educational preshift meetings (such as a wine tasting), and offsite classes.

Provide clear pathways to career growth.

Empower service staff to solve problems on their own, such as offering a free dessert to a customer who has waited too long for their order.

Offer perks such as family meal, employee-appreciation events (even if it means closing up shop for a day), and other team-building activities.

Make sure that the facilities that are available to staff are as useful and safe as possible, such as a comfortable, well-appointed locker room or better light in the parking lot after a late-night shift.
Try This: If you are a Foodservice Rewards® member, consider using your points to reward top-performing employees, as a contest giveaway, or to "purchase" a staff gift.
Realize that all team members, even part-timers, need flexibility for planned and unforeseen events and other life matters. Honor scheduling requests, and if possible give staffers a means to exchange shifts on their own, without going through management.
Solicit team members' ideas and suggestions, in both formal and informal ways. They're in the trenches so they may be able to provide input on everything from "crowdsourcing" new menu items to providing ideas for preventing bottlenecks in the dishroom.
Remember that the hospitality industry is at its heart a fun and welcoming business, and that your employees should be able to enjoy coming to work.