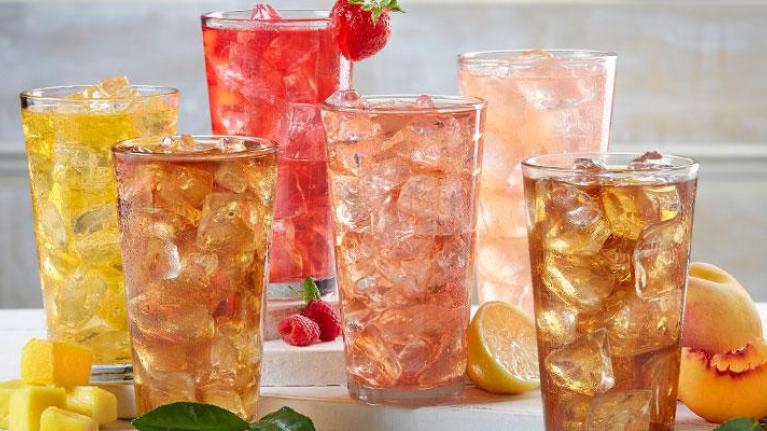 Iced Tea Is Hotter Than Ever
June 1, 2019
Americans love tea—especially iced. It's the better-for-you beverage they consume to the tune of 3.8 billion gallons a year. Discover the specialty teas that are gaining popularity. 
Tea has a long and illustrious history. It is the most widely consumed beverage in the world after water, according to the Tea Association of the U.S.A., with more than 159 million Americans drinking tea on any given day. Approximately four in five consumers drink tea, with Millennials being the most likely (87% of Millennials drink tea).
In 2017, Americans consumed over 84 billion servings of tea, or more than 3.8 billion gallons. Of this, approximately 80% of tea consumed in America is iced.
Specialty tea continues to be an area of growth, according to the Tea Association. With that in mind, here are some iced tea specialties to consider.
Chai
Chai (pronounced as a single syllable and rhymes with 'pie') is the word for tea in many parts of the world. Chai from India is a spiced milk tea that has become increasingly popular throughout the world. It is traditionally made with:
Rich black tea
Milk
A combination of spices such as cardamom, cinnamon, ginger, cloves, and pepper
Honey, sugar, or another sweetener
Although originally served hot, chai is also delicious served cold over ice. It can be served without the addition of milk, or with—which is often called an iced chai latte. The flavor profile can be varied with the addition of syrup, creamer or other ingredients, such as vanilla.
Bubble Tea
Also known as pearl milk tea, bubble milk tea, or simply boba, bubble tea first became popular in Taiwan in the 1980s, but its profile has since grown in the United States. Traditionally it was prepared hot, but now bubble tea is more commonly prepared cold with ice and features a type of tea, often black tea, with added milk and usually tapioca pearls. It can also take on a smoothie-like format and feature a variety of fruits.
Bubble tea is fun and highly customizable. It can be made in flavors ranging from mint, caramel, or popular fruits like passion fruit or blueberry to over-the-top concoctions made with branded cereals or chocolate cookies.
Unique Flavors
Offering flavored varieties is another tactic for enticing customers to order iced tea. Specialties like mango, peach, passion fruit, pomegranate, and green tea are growing in popularity, as customers look for something a little different in their beverage choices.
Such teas can be preflavored, flavored with syrups, or made with fresh ingredients. Garnishes such as fresh berries, mint leaves, and citrus slices add value and eye appeal.
Another favorite is half iced tea and half lemonade, and can be varied by substituting a tea such as jasmine, or adding berries, limeade, or fruit juice.
Sources: Tea Association of the U.S.A.; Datassential On the Menu, June 2018; Datassential Iced Tea: Varieties (2019); Datassential SNAP! Chai (2019); Datassential SNAP! Bubble Tea (2019)
The information provided is based on a general industry overview, and is not specific to your business operation. Each business is unique and decisions related to your business should be made after consultation with appropriate experts.
DID YOU KNOW?
Chai is on 6.8% of US menus, an increase of 25.5% over the last four years.
Bubble tea has experienced four-year growth of almost 120% on menus.
GET STARTED
The line of Coffee-mate® creamers includes a number of delicious flavors that can be used to enhance chai.