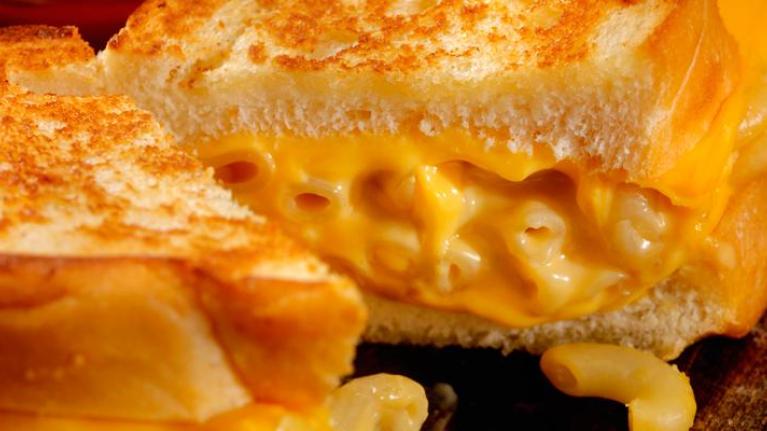 Kid Stuff for Grownup Tastes
January 18, 2017
Nostalgia is an invitation to reinvent casual classics.
Pleasing kids to avoid the veto factor is always important, but don't forget the kid in every adult. Build nostalgia into the menu by innovating with elevated versions of such enduring favorites as crunchy appetizers, cheesy comfort foods, and sweet desserts.
Appetizers with Adult Appeal
Consider ways to turn timeless mac and cheese into a crispy appetizer with a simple coating and submersion into the deep fryer to create mac and cheese bites. Or add in bacon for bacon and cheddar mac and cheese bites.

Reinvent the Classic Sandwich
Grilled cheese concepts take sandwiches to new heights such as a chorizo and potato grilled cheese made with fresh-ground spicy sausage and potato hash and sharp cheddar cheese. Head to Dallas for nostalgic iterations of PB&J made with peanut butter, bacon, honey, and bananas.
"Pair smoked items with ice creams, cheesecakes, or cupcakes."
– Rafael Stein, Nestlé Professional, Business Development Chef
Creative Spins on Dessert
Ice cream maintains its lead as America's favorite dessert among 25% of consumers, followed by cheesecake (17%), and cake/cupcakes (12%), according to market researcher Datassential. Additionally, 49% of consumers are interested in nostalgic desserts, while 67% are interested in ice cream sandwiches.
All trademarks are owned by Société des Produits, Nestlé S.A., Vevey, Switzerland, or used with permission.
SOURCES: Datassential, Dine Around: Cleveland, November 2015 | Datassential, Dessert Keynote, 2016