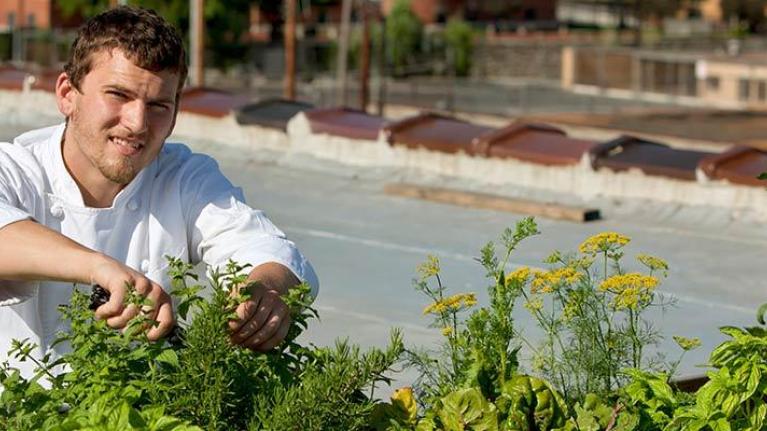 Learn Why Going Green is Good Business
October 19, 2015
Patrons are pro green dining—and willing to pay extra for it. Learn how others are using farm-to-table, sustainability, recycling, and other techniques to appeal to eco-conscious diners. It's a trend worth knowing about.
The times are changing when it comes to issues having to do with the health of the planet and society as a whole. A small, exploratory study conducted at Ohio State University revealed that more than seven out of 10 respondents felt that it was good for restaurants to protect the environment, and that more than 80% would even be willing to pay more to dine at a "green" restaurant.
In this case, the definition of green included taking action to protect the environment, such as reducing energy waste and using biodegradable or recycled products, as well as using organic products and serving locally grown food. These are all measures that sustainability-minded operators can think about implementing.
A number of food service organizations have already gone there.
Bon Appétit Management has been at the forefront of sustainable food practices since it first launched its Farm to Fork program in 1999.
The Dell Children's Medical Center in Austin, Texas, is widely touted as the world's most sustainable hospital, having achieved the healthcare industry's first LEED (Leadership in Energy and Environmental Design) Platinum certification.
Starbucks, Arby's, and McDonald's have all been instrumental in the greening of quick-service restaurants, from Arby's "Green Power" standard (which calls for at least 35% of a building's electricity to be provided from renewable sources) to McDonald's Global Environmental Commitment, first established in 1990.
A good place to start researching your response to this trend is Conserve, the National Restaurant Association's website promoting Sustainability Within Reach. This useful site covers everything from news to money-saving techniques for greening your operation.