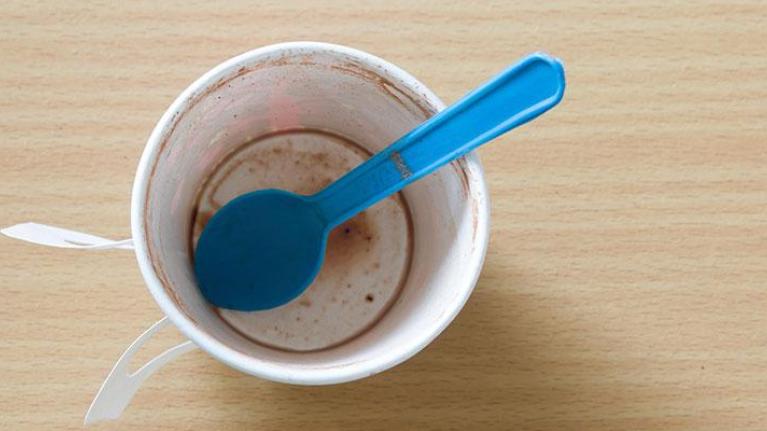 Less Waste for Better Taste: Closing the gap between customer demands and operator realities
September 12, 2016
Less Waste for Better Taste: Closing the gap between customer demands and operator realities
As an operator, you know that offering fresh coffee all day long is costly. Everyone wants their morning cup of joe, but many people continue to drink coffee throughout the day. Brewing coffee from dawn 'till dusk can be wasteful and expensive, but consumers are unsatisfied with a flat hour-old brew (and who can blame them?). So how do you keep coffee drinkers content throughout the day without breaking the bank?
Drive-thru coffee shops and limitless menu options have given way to a new era of consumer expectations: customized and on demand. Vanilla soy creamer, coconut milk latte, morning breakfast blend or after-lunch iced cappuccino – most consumers have grown accustomed to high quality customized coffee at any time of day, whether they're at home, at the office or out running errands.
Many businesses find it challenging to manage even baseline consumer expectations and simply choose to brew a pot and keep it hot. While this seems like a cost-effective solution to manage volume, it comes at a price: coffee maintains freshness for only 20 minutes. That means three times an hour, you need to dispose of the leftovers and brew a fresh pot. Most operators can't keep up with this and 60% let coffee sit for 40 minutes or longer – nearly double the freshness limit! And even without maintaining the consumer's expectations on freshness, operators end up wasting 24% of the roasted grounds – a waste of both your time and your money.
Wasting coffee is one thing, but compromising customer satisfaction and reputation is another. According to Datassential, 70% of consumers say a disappointing coffee experience negatively impacts their attitudes and behavior toward the offending business. Moreover, it takes 12 positive experiences to make up for one unresolved negative experience – that's assuming they give you another chance at winning their business. While you can't afford the wastage, the impact to your business from serving bad coffee could have a long-term financial impact.
Most businesses can't afford to get it wrong when it comes to coffee. But there are solutions to this seemingly no-win situation, particularly on-demand dispensed coffee machines that prepare a variety of coffees fresh with the push of a button. These solutions support the consistency and quality that consumers demand, while supporting the operators with cost-effective solutions that are quick, simple to use and easy to clean, with no wastage. High quality coffee with no wastage makes on-demand dispensed coffee a no-brainer that satisfies both your customers and your return.
Learn more about on-demand dispensed coffee.
Sources: | Datassential Coffee Wastage Study, 2015 | Datassential Buzz Coffee & Tea Tracker, 2014 | Return on Behavior, 50 Facts About Customer Experience, 2011