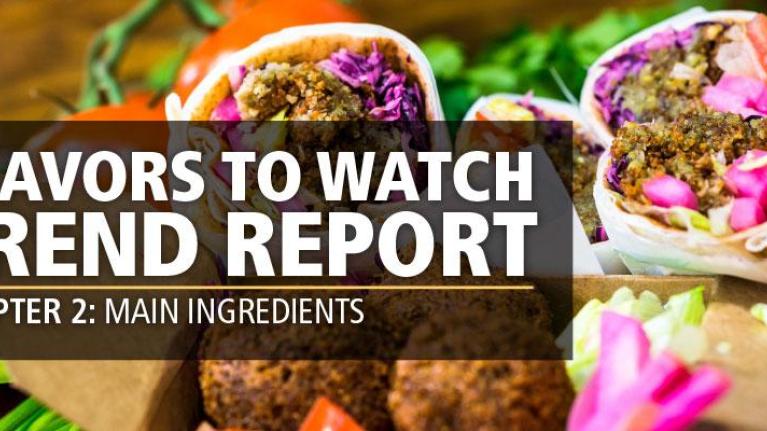 Menu Additions With New Flavors
April 21, 2017
Flavors to Watch Trend Report: Chapter 2 Summary
Invent new menu items or enliven existing ones with bold, innovative flavors. There are plenty of ingredients that people think they would enjoy but are on less than 10% of restaurant menus. When Fast Casual restaurants add out-of-the-box ingredients to the menu, they have a better chance of standing out.
FALAFEL
MENU IDEAS
Falafel can be used as an appetizer, side dish, or main dish and can be infused with all different spices including za'atar and harissa.
SMOOTHIE BOWLS
MENU IDEAS
Fast Casual operators that already offer smoothies are at an advantage for offering smoothie bowls. Since they are easily customizable, restaurants can offer build-your-own smoothie bars.
HUEVOS RANCHEROS
MENU IDEAS
Huevos rancheros takes sunny-side up eggs and puts them over salsa and refried beans, all served on a tortilla. Offer huevos rancheros as a breakfast item or use the same ingredients for innovative burgers or pizzas.
CREPES
MENU IDEAS
Crepes have a light flavor that can be filled with almost any sweet or savory ingredient from chocolate to strawberries to cheese.
Download the full Flavors to Watch Trend Report.
SOURCES: Datassential, On the Menu, February 2017 | Datassential, On the Menu, January 2017 | Datassential, On the Menu, November 2016 | Datassential, On the Menu, October 2016