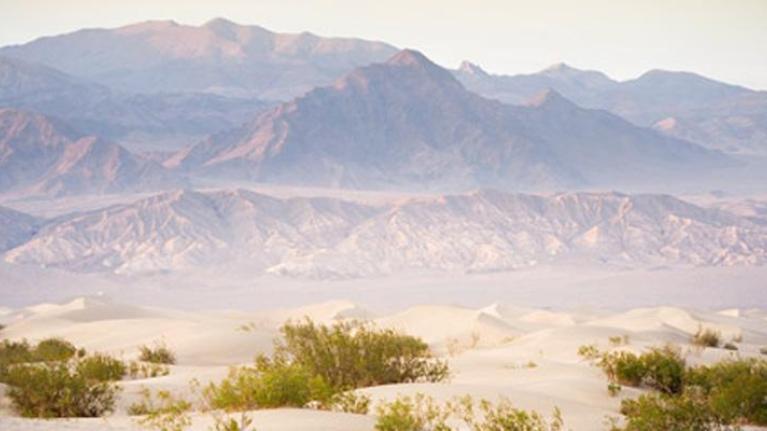 Nestlé and the California Drought
October 20, 2021
Nestlé's activities in California are under close scrutiny as a result of the devastating drought. Many people have expressed concern about the impact of our operations. We understand this concern and through innovation, we are intensifying our efforts to ensure our plants use water as efficiently as possible.
Our Operations in California
Q: Why won't you stop bottling water in California?
Because people need to drink water. The water we use to make our products is not wasted. It is used efficiently and effectively, and bottled so that it can be drunk as part of a healthy diet. When people are on the move in a place where tap-water is not available, bottled water is a healthy, convenient drink - an alternative to sugary drinks.
Q: How much water do you withdraw in California?
Less than 0.008% of the total. Nearly 50 billion cubic meters (13 trillion gallons) of water is used in California each year. Nestlé uses less than 4 million cubic meters (1 billion gallons) in all its operations. We operate five bottled water plants (out of 108 in the state) and four food plants. Our bottled water plants use around 2.66 million cubic metres (705 million gallons) of water a year.
Q: But why should your operations continue when people living in the State are being asked to save water?
Closing our operations or reducing the amount of water we withdraw significantly won't fix the drought. If Nestlé were to shut down all of its plants in California the resulting annual savings would be less than 0.3% of the total the Governor says the state needs residential and public users to save.
More importantly by producing food and beverages in California we are creating value for California. We employ more than 7,000 people in the state. Our manufacturing facilities and our suppliers in the state are contributing to California's economy.
Q: So why not reduce the amount of water you use?
We are working on this. Water is a precious resource, not just in a time of drought. We want to build on the progress we have made in recent years to ensure our plants in California are best-in-class for water efficiency within their product categories. Nestlé has long been committed to sustainability. Our long-term success depends upon ensuring our agricultural supply chain, our bottling operations and our manufacturing facilities are sustainable.
Q: So you will try to make your plants more efficient?
Yes. We are always looking for ways to save water in our operations and monitoring their impact on local water sources. Water stewardship is a key pillar of our business. We have made five public commitments on water and you can follow our progress in meeting them in our Nestlé in Society report (pdf 8Mb) published each year.
Q: What specifically will you do in California?
We are in discussions with experts at the World Resources Institute to see how we can further intensify our efforts to save water. We will implement the Alliance for Water Stewardship International Water Stewardship Standard in all our California operations within two years. We will have more to say about this and other initiatives in the weeks ahead. We will work with our suppliers too, ensuring they use water as efficiently as possible.
Q: Does bottling water in drought stricken areas contradict your claim that Nestlé respects the human right to water?
None of our manufacturing facilities or bottling plants, including the ones located in drought stricken areas, interfere with the human right to water.