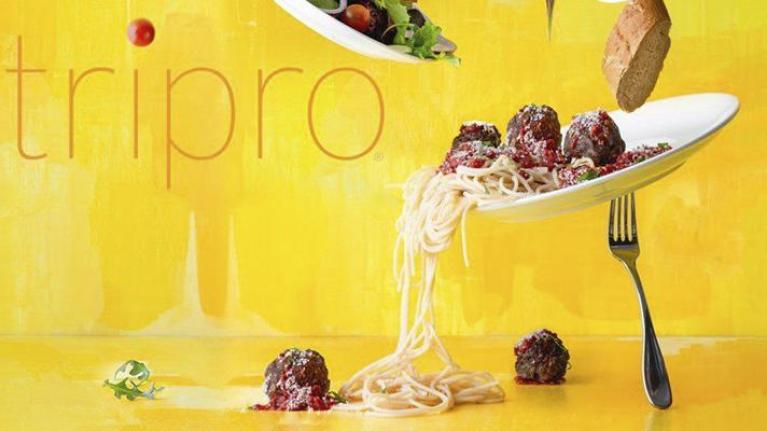 NutriPro All About Balance—Share What You Now With Your Guests
October 19, 2021
Research shows that one of the keys to developing loyal customers is reducing the amount of work they have to do. When it comes to helping them decide what and how much to eat, there are several areas where you can do at least some of the heavy lifting for them1,2. Even if guests choose to indulge during one meal with you, they'll be equipped with the knowledge to balance out their meals for the rest of the day or week. 
On the Menu
Your local government may already require you to post calorie counts, fat grams, and/or sugar content for each item on the menu – but if not, the trend may be coming your way soon. While consumers are becoming more savvy about nutrition and health, more than a third of them think determining which items on the menu are healthy is confusing. You can help by including key nutrition information, like calories, on the menu, and posting more in-depth nutritionals on your website.
It's okay to separate the calorie counts of condiments from the main dish. This lets you give guests more choices (for example, vinaigrette instead of creamy salad dressings) and keep the number of the main dish more approachable, without requiring a big change in the kitchen.
Make it easy for guests to find lower-calorie or smaller portions on the menu. This saves them the trouble of asking their server and gives them more control over what they eat.
One of the reasons that consumers believe that eating out is less healthy is because they don't have transparency or control over what (or how much) is in the dish3. In your menu romance description, include details on the ingredients and cooking methods used in preparing the dish.
Healthy doesn't have to be boring! Many consumers associate healthy with fresh, simple food made with authentic ingredients of known origin3. Call out ingredients that are sourced locally (fewer food miles!), and find ways of demonstrating freshness – this can include opportunities to customize dishes made specially for them, preparing dishes at the table, or having open kitchen concepts.
On the Plate
Putting dressings or sauces on the sides gives guests more control about how much they use.
Plating appetizers or desserts in ways that are easy to share with the table gives guests another option for reducing the calories, fats, or sugars they consume.
In the Dining Room
Increasing vegetables on the plate and creative plating can add to appetite appeal. Vegetables can add colors and volume to the dish – try using thin, elongated cuts to make items appear larger4.
Experiment with dishware – different sizes, shapes and colors can also impact the perceived portion. For example, smaller plates can enhance perception of portion sizes. This is called the Delboeuf Illusion5.
If you offer an all-you-can-eat buffet, be strategic about the way you arrange your tables. Placing them a few more steps away may reduce repeat trips – and with buffet pricing, you're not losing money when guests eat less, and less food is wasted.
When laying out a buffet, place vegetables at the beginning so guests will fill more of their plate with healthier options.
Sources
1. Dixon, M., et al. The Effortless Experience. 2013.
2. Calories on menus in Ireland - Report on a National Consultation. 2012.
3. Global Data. Foodservice Insights & Trends - Focus on Health, July 2018.
4. Ordabayeva & Chandon. 2013.
5. Delboeuf. 1865.

The information provided is based on a general industry overview, and is not specific to your business operation. Each business is unique and decisions related to your business should be made after consultation with appropriate experts.