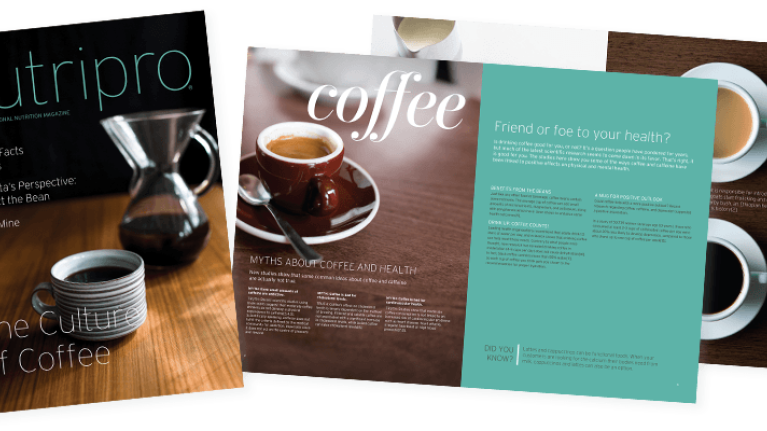 Nutrition, Health & Wellness
Nutripro: The Culture of Coffee
October 19, 2016
From morning to night, summer to winter, people love their coffee—to the tune of 1.6 billion cups a day. This issue of Nutripro will help you make the most of one of the most requested items on the menu.
What's Inside This Issue
The Universal Appeal of Coffee
Myths About Coffee and Health
Benefits of the Bean
Eye-Opening Facts About Caffeine
Make Mine Decaf
Global Recipe Ideas
Is Cold the New Hot?
And more....