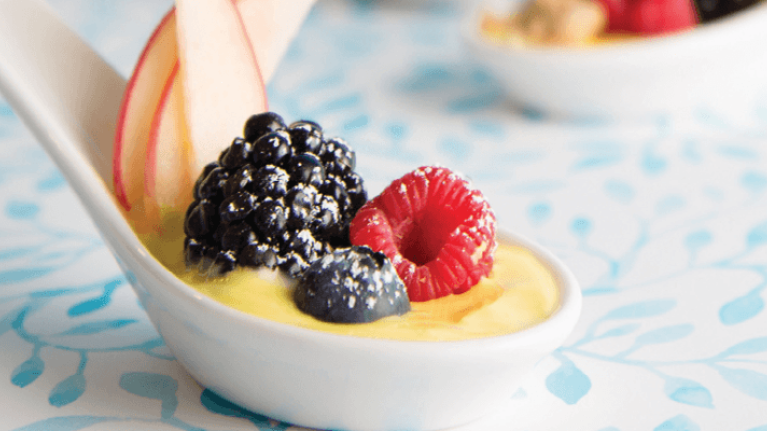 Nutrition, Health & Wellness
Nutripro Portion Awareness - Redesigning Desserts
October 19, 2017
Tips for making dessert a permissible indulgence.
While many people see dining out as a treat, 38 percent said they skip dessert in order to eat more healthfully.1 However, there are many ways to make dessert a permissible indulgence at the end of a meal.
Here they are:
Replace heavy, cream-based desserts with yogurt-based desserts.
Serve fruit between layers of mousse, creams, or cake.
Provide poached fruit options.
Instead of dusting with powdered sugar, use cocoa or spices, like cinnamon.
Replace rich, creamy sauces with shaved dark chocolate or fruit coulis.
Serve aerated desserts.
Garnish with edible flowers, herbs, spices (cinnamon stick, star anise) or fresh fruit.
Offer miniature versions of desserts like cakes, tarts, or custards.
 
Did you know?
Miniature desserts have been making a big impression since the 18th century, when the French introduced petits fours

Sources:
1. NPD Group, 2013