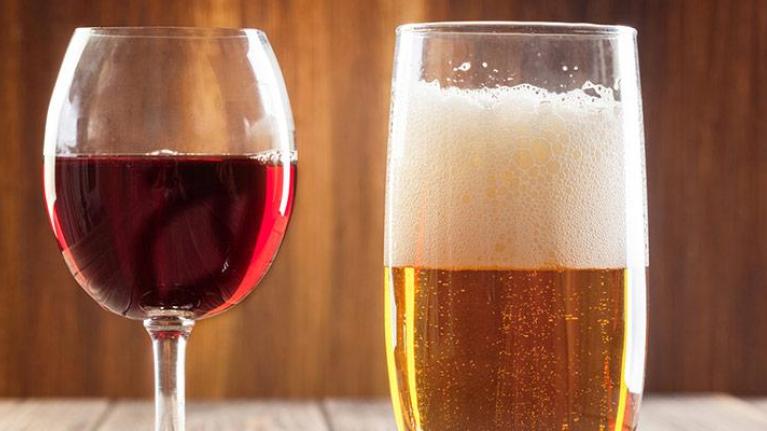 Six Tips for Selling More Wine and Beer
February 1, 2017
High-margin beer and wine sales are key to improving profits in operations big and small. Keep your sales flowing with these six easy ideas. 
Provide Tasting Notes for Beer – It's common to see tasting notes and descriptions on wine lists, but many customers are also confused (and curious) about beer. Detailed printed beer lists are only one option. Mabel's BBQ, Michael Symon's newest restaurant in Cleveland, is known for its selection of beer, including 24 rotating brews on draft. In order to help customers navigate the list—more than most servers could ever keep track of—there's an iPad displaying each offerings's tasting notes, label graphics, level of bitterness (IBU), and ABV (alcohol by volume). At Pub 365, in the Tuscany Suites and Casino in Las Vegas, the digital menu system displays such information not only on screens in the bar, but also on the pub's mobile app, website, and social media channels. It even alerts beer fans when a special one-of-a-kind beer is running out.
Go Light and Low – There's nothing wrong with extreme beers and lush, high-alcohol wines, but current trends favor the intrinsic lower-proof nature of these beverages. Many customers are more comfortable with lower alcohol levels, and these offerings also carry the opportunity of a second-glass sale:
Refreshing, food-friendly wines like Vinho Verde and Riesling, which are not only lower in alcohol but may also be lower in calories
Lower-ABV session beers
Prosecco and other sparkling wines
Rosé, which is rapidly emerging as a wine that can be drunk all year-round, not just in warm weather
Beer- and wine-based cocktails, like the Michelada and wine spritzers
Get Servers Involved – Make sure the entire front-of-the-house staff is familiar with beverage offerings, especially those that are served to accompany food—not just how to pour and serve them, but also information about where they're from, how they're made, and what they taste like. Make beer and wine part of initial training and ongoing pre-shifts, including small tastings if possible (enlist distributors to help by presenting their offerings). Host paid trainings with a local wine or beer expert during off-times, or whenever the list undergoes a major change. Award wines or bottled beers from the list as prizes for server contests. One upscale restaurant in Maine pours what's left from bottles used for by-the-glass sales for an informal tasting after the doors close.
Remember That Bottled Wine Sales Pay Off – It's true that wine-by-the-glass is both necessary and profitable, but there are advantages to selling wine-by-the-bottle. Not only are second-bottle sales more likely than a complete round of second glasses, but a server opening a bottle at the table takes pressure off the bartender, and provides a point-of-service interaction at a crucial time during the meal, such as when guests are deciding what to order. One way to spur bottle sales is to offer a featured wine by both the glass and the bottle, giving the server a chance to upsell a group of three or more to a bottle. Another possibility is selling wine by the carafe and half-carafe.
Selling That Second Round – In fast-casual settings where beer and wine-by-the-glass are the primary alcoholic offerings, the challenge has always been selling that second beer or glass of wine once guests have already paid and been seated with their food. Luna Grill, a small fast-casual Mediterranean chain, has trained everyone on the floor (including runners, bussers, and managers) to stop by tables and ask if anyone wants another round. If the answer is yes, an additional bill is presented at the table and collected by the server.
Wine without Corks – No, not just screw tops—although that's certainly one way to avoid struggles with a corkscrew at the table or behind a bar. Wine is increasingly available in bags, cans, and kegs, which make it easier to serve wine by the glass or carafe quickly and neatly . . . and, often, at the kind of value price point that encourages trial. Wine on tap, whether in bags or kegs, also helps keep opened wine from spoiling so quickly, cutting down on waste and customer dissatisfaction.