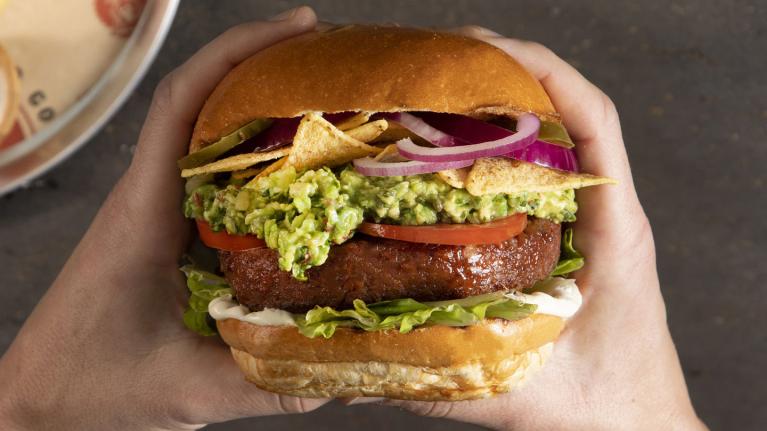 Nestle Professional USA Announces Coolfood Menu Certification in Partnership with World Resources Institute
December 12, 2021
As consumers increasingly seek out more sustainable meals, foodservice operators have an opportunity to help their customers choose climate-friendly options. In collaboration with the World Resources Institute (WRI), Nestlé Professional USA has become the first Coolfood Meals Ambassador to offer recipes with the Coolfood Meals badge that operators can use to help guide diners' choices.
Recognizing the growing consumer demand for more climate-friendly food choices, the sustainable diets team at the World Resources Institute has created a label for low-carbon dishes which now appears on a range of Nestlé Professional recipes.
According to WRI, consumers have the power to reduce the climate impact of their diet by nearly half—just by eating less meat. And with 60% of consumers shifting their eating habits to plant-based foods and eating an average of four commercially prepared meals per week, the opportunity for foodservice operators to meet the moment by offering low-carbon menu options is significant.
67% of U.S. consumers are concerned about the impact of food production on climate change and 69% agree that if they knew which options where sustainable, they'd be more inclined to make climate-friendly choices. The Coolfood Meals badge offers a turnkey solution to address this challenge. It provides consumers a quick and easy way to spot low-carbon dishes when dining out, helping facilitate a shift toward more plant-forward diets. 
Here's How the Certification Program Works:
WRI calculates a meal's carbon footprint and compares it to its own established Coolfood per-meal carbon footprint threshold
If a meal's carbon footprint falls below the established threshold and meets nutritional safeguards, it's certified as a Coolfood Meal and given the badge 
The Coolfood Meals badge appears next to menu items that meet the standard
The Coolood Meals badge has been earned by a number of Sweet Earth-inspired recipes
By Participating, Foodservice Customers Will Gain:
Convenience & Customization: By adding pre-certified menu items, foodservice customers can expand climate-friendly offerings with ease. Nestlé Professional can handle all recipe development and help ensure the success of the menu items. Nestlé Professional foodservice customers will have access to scores of pre-certified Coolfood Meals recipes featuring the Sweet Earth Awesome Burger, Aweseome Grounds, and Mindful Chik'n, or have the option and flexibility to develop their own recipes for certification using these Sweet Earth products:
- Sweet Earth Mindful Chik'n, a best-seller for Sweet Earth, can be enjoyed in a wide variety of preparations—from breakfast foods like burritos and omelets, to incorporation into salads, sandwiches, wraps, rice bowls, pasta dishes, or pizza for lunch and dinner.
- The Sweet Earth Awesome Burger offers consumers a delicious burger alternative using textured pea protein as a base to deliver a beefier texture and more authentic burger experience. 
- The Sweet Earth Awesome Grounds deliver the deliciousness and versatility of traditional ground beef and provides an excellent source of plant-based protein for menu items like tacos, pasta dishes, or plant-based meatballs.
Credibility: The Coolfood Meals program is an initiative of the World Resources Institute, a global research organization with a deep bench of passionate experts working to help organizations reduce their climate impact. The Coolfood Meal badge is a credible way to market climate-friendly options to diners, backed by the expertise of a global team working to drive systemic change
Sustainability Leadership: 55% of consumers want brands to create awareness around problems such as climate change. The Coolfood Meal certification allows foodservice operators to proudly showcase their sustainability efforts by featuring the badge on menu and build trust with eco-conscious diners
By providing climate-friendly dishes across foodservice environments—university campuses, cafeterias, restaurants, and workplaces—Nestlé Professional is helping the out-of-home dining sector adopt purpose-driven offerings and appeal to diners' ever-evolving appetite for climate-conscious options. Interested in serving Cool Meals or learning more? Connect with our Nestlé Professional team by visiting: https://www.nestleprofessional.us/contact-us or WRI at coolfood@wri.org