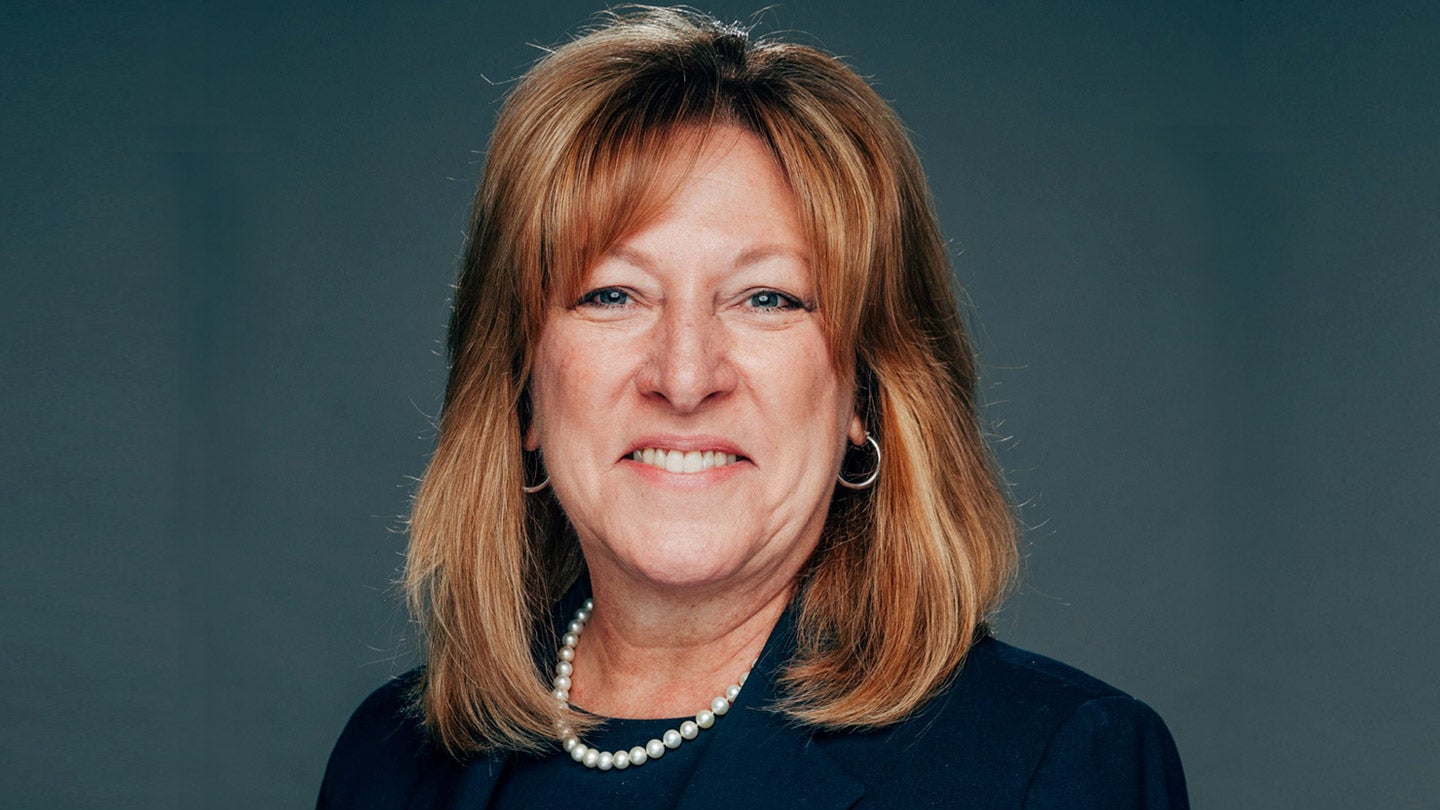 Women in Foodservice: Building and Benefitting From Diverse Leadership
March 1, 2023
In advance of the Women's Foodservice Forum (WFF) Leadership Conference, CEO and President Therese Gearhart offers straight talk about why the industry benefits from gender equity and how WFF can help.
Nearly anyone other than Gearhart would have been undone by the timing, her new job as CEO and president at WFF, coinciding almost with the day of the pandemic lockdown. Instead of leading its megawatt, 2,800-person conference in March, 2020, she was forced to cancel it and then slam on the brakes for pretty much everything else that was on WFF's schedule. Agile, action-oriented, and quick to implement plans, Gearhart spun this misfortune into a path of progress for the organization.
"It was a great disruptor, really the best thing that could have happened in terms of accelerating the future of the organization," says Gearhart. "It quickly transformed WFF and in that way, COVID was a gift. It unleashed the power of virtual connections and 24/7 availability for members. Everything we do, all of our programming, the skill assessments, networking, the leadership development tools, and connections can come directly to members and our sponsor partners on their schedule and customized for their specific needs."
Since its foundation more than 30 years ago, WFF has stayed tightly focused on a vision of gender equity for food industry leaders and its mission of accelerating their advancement. Strictly by the numbers, foodservice can lay claim to an impressive record when it comes to hiring women across all job functions. Moving up the ladder, however, the ranks of women become considerably thinner, with managerial titles more likely to be held by men especially in the C-suite. A 2022 report by Catalyst indicates that 8.8% of CEOs were women, 9% in the Fortune 500. Of the 10 largest U.S. restaurant chains, none has a woman as CEO.
Studies repeatedly show that business performance improves with greater diversity; a McKinsey & Company study found that companies in the top quartile for ethnic and gender diversity were 30% more likely to outperform peer companies. "The business case for diversity has been effectively documented. No one needs to make that argument anymore. Companies get an automatic lift in performance across all measures when women have a seat at the table," says Gearhart, adding that their competencies are complementary to those typically seen in men. "Women have proven to be more inclusive and more equitable. They show up and they take action. By default, it's their nature to hear, listen, leverage, and act."
"Our partnership with WFF equips the Nestlé Professional team with tangible professional development leadership skills that can be leveraged for meaningful and lasting results," says Trona Balkissoon, Chief Financial Officer, Nestlé Professional. "WFF provides inspiration, role modeling, connection with industry leaders and a platform to build capability to support the acceleration of our women leaders and male allyship within our organization."
Although much progress is being made with women in the C-suite, Gearhart says that burnout is increasingly an issue, as is the desire for women to work in more flexible environments. "It's a big challenge now, an unexpected setback. Supporting women, readying them for advancement, and filling the pipeline has never been more important for companies," Gearhart notes. "The foodservice industry has so much to offer, so many ways to drive professional and personal lives forward. WFF is right there for women and companies that are passionate about hiring, retaining, developing, and giving back."
The 2023 Women's Foodservice Forum Annual Leadership Conference is March 12-14, in-person in Dallas and virtually on-demand.   https://wff.org/