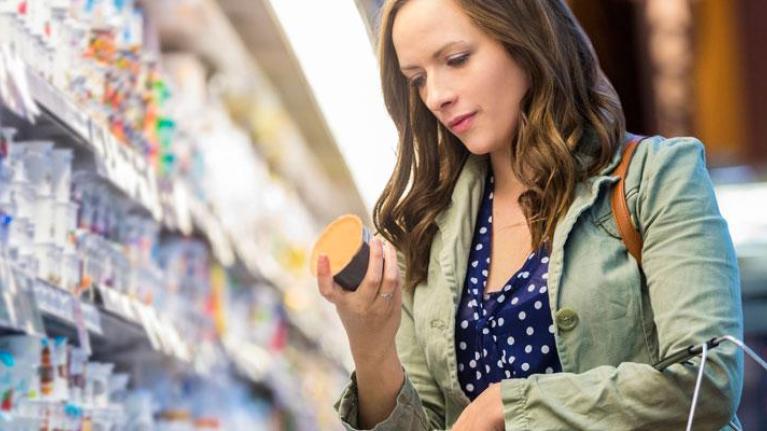 Updating Packaging Communications in Support of Transparency
October 28, 2021
GMO ingredient labeling and recycling information are part of a larger Nestlé Professional commitment to responsible business practices.
SDI Productions/E+ via Getty Images
Transparency is more than just a fancy word for see-through. It also is an increasingly critical attribute that consumers are seeking from any company they do business with. For foodservice operators, transparency implies openness, communication, and accountability in sharing information about how food is made and where it comes from. For food and beverage customers, it also drives trust and loyalty.
In fact, according to a survey by social media consultancy Sprout Social, 86% of Americans say transparency from businesses is more important than ever before. The largest number of people say transparency is achieved when businesses are open (59%), clear (53%), and honest (49%).1
Foodservice businesses can be transparent through such measures as:
Identifying local farms and other sources of ingredients on menus or social media
Including mission statements on websites along with information on what issues and values are important to your organization
Sharing information on progress toward your goals and how your organization supports key issues that matter to the community
Brands that are transparent tend to be viewed as more authentic, responsive, and connected to their customers. They may even be able to support premium pricing and continue to maintain loyalty through the occasional hiccup or perceived slipup.  
Transparency is also important for food and beverage suppliers and manufacturers, including when it comes to letting consumers and operators know what's in their food.
At Nestlé Professional, we're aligning more closely to operators' priorities in a number of ways—part of an overall mission to set a leadership standard for transparency and sustainability from farm to fork, including on-pack communications.
Most recently, we've updated our packaging to include information on GMO ingredients, and have added a How2Recycle tile to explain how to dispose of all packaging components in a responsible way.
GMO Ingredient Labeling
Also known as a bioengineered (BE) food ingredient, a genetically modified organism (GMO) ingredient is most commonly a plant that has been genetically manipulated to enhance such traits as crop yield, disease or insect resistance, or other desirable characteristics. GMO crops such as corn, soybeans, canola, sugar beets, squash, potatoes, and papaya have been widely adopted by farmers in the United States and around the world over the past 20 years, and we believe these ingredients have an important role to play in increasing food production, to support sustainable agriculture, and to help feed a growing world population.
Foods made with GMO ingredients are as safe as foods made with ingredients from conventional crops. The U.S. Food and Drug Administration (FDA) works closely with the U.S. Environmental Protection Agency (EPA) and U.S. Department of Agriculture (USDA) to ensure the safety of GMO crops.
Our Commitment to Transparency
At Nestlé Professional, we fully support consumers' desire to know what is in their food and beverages. Starting January 1, 2022, on the labels of some food and beverage products, people may start to see this additional information —"Bioengineered food" or "Contains bioengineered food ingredients"—on-pack via text, a symbol, an electronic or digital link, or a phone number that consumers can text to. This is happening because of a U.S. law passed in 2016, which Nestlé supported. That law led to new U.S. regulations requiring food and beverage makers to disclose ingredients containing detectable BE materials by the 2022 date.
This regulation also allows for a voluntary disclosure—"Derived from bioengineering" or "Ingredients derived from a bioengineered source"—on products made with an ingredient from a BE crop but where there is no detectable BE material. For example, the presence of sugar from BE sugar beets or processed corn oil from BE corn in products may be disclosed voluntarily. Because we're serious about transparency, we are committed to voluntarily disclosing that information on the labels of our relevant Nestlé food and beverage products. For more information about our perspective on GMOs, click here.
How2Recycle
Responsible disposal of packaging material and other recycling measures are also important to both foodservice operators and their patrons. As part of our commitment to reducing the environmental impact of our packaging, Nestlé Professional is voluntarily adopting the How2Recycle label on all relevant products.
Variation in recycling programs, unclear labeling, and inaccurate recyclability claims can make proper recycling a challenge. This results in millions of tons of packaging waste ending up in landfills, in the ocean, or elsewhere it can do damage. In fact, containers and packaging make up a major portion of municipal solid waste (MSW), according to the EPA, amounting to 82.2 million tons of generation in 2018 (28.1% of the total).2
The standardized How2Recycle label adopted by Nestlé Professional is a project of GreenBlue's Sustainable Packaging Coalition (SPC), developed to provide clear and concise on-package recyclability information to keep recoverable materials out of landfills. Nestlé is one of more than 225 leadership brands and retailer partners that have committed to using this system.
For more information, see https://how2recycle.info/.
Updating our on-pack communication is just one of the ways that we're demonstrating our commitment to transparency on issues that are important to us and to consumers. Consider the information that you share with your customers today in service of transparency and whether there's additional information that you could provide to demonstrate your commitment to this important topic. 
Sources: 1. Sprout Social, #BrandsGetReal: Social Media & the Evolution of Transparency (2021). 2. Environmental Protection Agency (2021).
The information provided is based on a general industry overview, and is not specific to your business operation. Each business is unique and decisions related to your business should be made after consultation with appropriate experts.