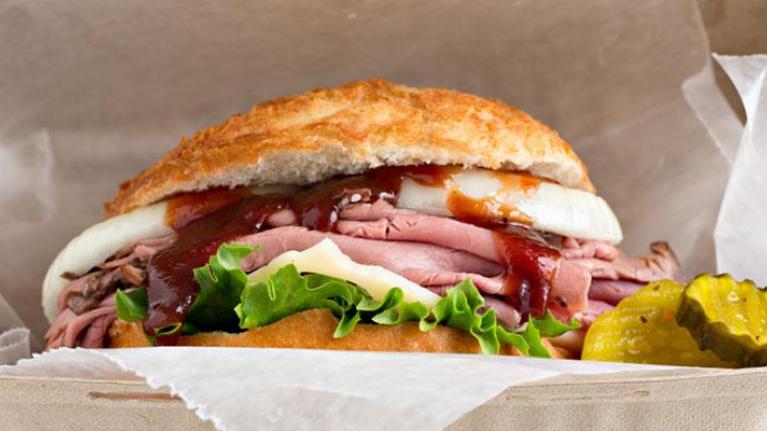 The Well-Traveled Meal
March 19, 2020
Answer customer demand for covenient options with carryout and delivery.
Customers are searching for simple and affordable takeout and delivery options. Make sure your menu answers the need for both.
Identify Menu Items that Travel Well
Takeout and delivery menus should represent standard daily menu offerings, although operators can also offer featured to-go menu items that hold up well to the commute home. Tim Soufan, Consultant for Nestlé Professional, stresses the importance of limiting the total number of takeout and delivery options and optimizing the choices offered.
"The key to optimization is to conduct experiments in transporting food – take the food's temperature and evaluate the quality and integrity of items after 30 minutes to an hour."
– Tim Soufan, Nestlé Professional, Consultant
Package for Food Integrity
Mike Ganino, Foodservice Consultant, asserts food integrity can make or break a takeout or delivery experience. He uses pasta as an example: "Pasta is probably going to break down a little bit because it continues to cook in the sauce while it's being delivered or as the customer drives home." With pasta and other difficult-to-transport meals, restaurants have become creative with packaging. "I've seen restaurants separate the pasta and the sauce in two separate dishes for takeout. Approaches like this demonstrate that foodservice operators are starting to think critically about how the food holds up to travel." Guest satisfaction is typically lower when food is consumed off-premise, so sturdy packaging to maintain freshness, prevent temperature loss, and stop leaking could lead to more favorable food opinions.
Brand Eco-Friendly Boxes
In addition to packaging that keeps food fresh, customers also want operators to develop sustainability initiatives. Diners prefer plastic to-go packaging with sealable tops, which tends to maintain food quality most effectively.
Ganino offers a suggestion for operators to save money through an eco-friendly delivery option: "Give customers the option to say 'don't deliver eating utensils, napkins, sauces, or takeout menus.' They typically have all of that at home. It's like when you're in a hotel and they give you the option to hang your towel on the door because it helps save the earth."

All trademarks are owned by Société des Produits, Nestlé S.A., Vevey, Switzerland, or used with permission.