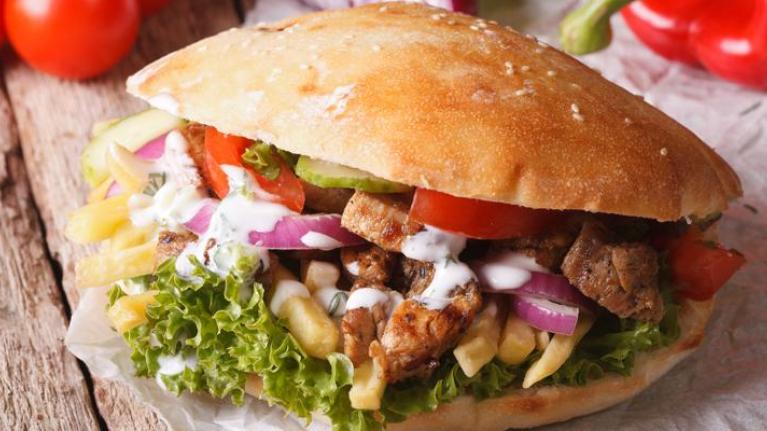 Why Should They Buy Your Sandwich?
January 18, 2015
Sandwich tips to stay ahead of the curve.
There are myriad places to get a sandwich. When the sandwiches are more interesting, Fast Casual restaurants get more customers in the door. There are several on-trend ideas that drive traffic.
Surprise Your Customers
Fast Casual sandwich concepts come up with mind-blowing menu offerings – a roasted cauliflower sandwich with romesco and pickled vegetables (a better-for-you offering). Use an attention-getting condiment such as gochujang, a Korean-style ketchup slathered on a crispy fried chicken thigh sandwich with Korean radish salad. According to Nestlé Professional Product Development Chef Michele Sampson, some of the global flavor influences in today's sandwich segment include condiments such as gochujang and chimichurri.
"Hummus is the new mayonnaise."– Vid Lutz, Nestlé Professional, Product Development Chef
Cool Bread Makes a Lot of Dough
Obviously, what's inside a sandwich matters but don't forget a sandwich's most important ingredient - bread. Bakeries and Cafés might incorporate sandwiches into their menus with custom flairs like a simple ham and cheese between pretzel bread or Asian pork sandwiches served (atypically) on a grilled, Asian-style flatbread. That's the kind of unusual application that makes a barbecue sandwich stand out.
"Textures play a big role in sandwiches. By complimenting flavors and varying textures – like crusty bread and tender steak soaked in mole – the sandwich immediately becomes more desirable."
– Terry Wagner, Nestlé Professional, Food Technologist
Tip:  According to Datassential, barbecue remains among the hot sandwich trends to separate Fast Casual restaurants from the pack.
Clean Up Your Ingredients
Ever-growing cultural cuisines that showcase a variety of "clean" ingredients are welcomed by Millennials, according to market researcher Datassential. Menus featuring antibiotic-free chicken, pasture-raised pork, and artisan baked breads are bound to tempt a growing young consumer base.
Tip: Consider tapping into the better-for-you breakfast trend by offering breakout sandwiches like eggs and rajas (scrambled eggs dressed in a spicy poblano tomato sauce).
Nestlé Professional Chef Tips
Add flavor and value to sandwiches by soaking meat in mole paste before oven-roasting.
All trademarks are owned by Société des Produits, Nestlé S.A., Vevey, Switzerland, or used with permission.
SOURCES: Datassential, FoodBytes, November 2015 | Datassential, CPP, 2015 | Datassential, Keynote Report: Breakfast, July 2014