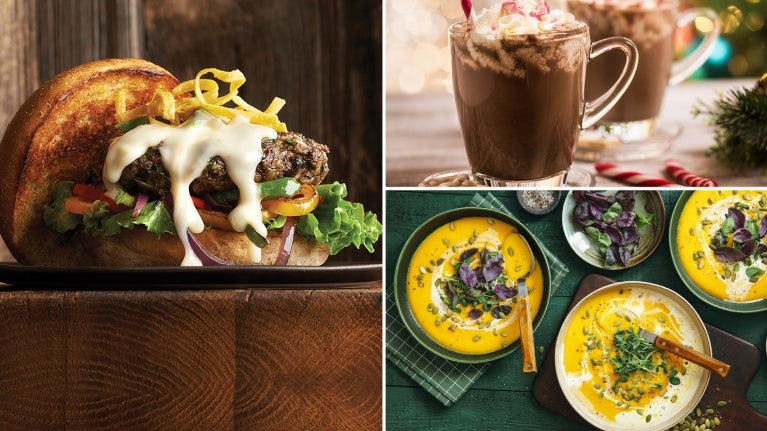 Winning with Limited-Time Offers
September 1, 2023
Tips, tricks, and time-tested techniques that prove the power of limited-time offers in the restaurant business.
What's Inside
Trend 1: Setting a Goal for Your LTO
Trend 2: Planning Your LTO
Trend 3: Promoting Your LTO
Limited-time offers (LTOs) have become a powerful marketing tool in the restaurant industry, attracting customers and driving sales during slow periods. These time-limited promotions create a sense of urgency and tap into the fear of missing out (FOMO).
From the iconic McRib sandwich at McDonald's to Olive Garden's Never Ending Pasta and Taco Bell's Nacho Fries, successful LTOs have generated consumer frenzy and increased profits.
To realize the full potential of LTOs, proper planning and execution are crucial. Before embarking on an LTO marketing strategy, it's essential to consider your brand, available resources, profit potential, and customer preferences.
This comprehensive report dives deep into the process of setting goals, planning, and promoting an upcoming limited-time offer, ensuring a positive customer experience, and minimizing risk to your business.
There's no denying the impact of LTOs on consumers: 33% of consumers have tried a quick-service restaurant they had never visited before because of an LTO, while 63% of consumers' last LTO purchases were impulsive decisions. These numbers highlight the potential for attracting new customers and driving sales through well-executed LTOs.
Download the Winning with Limited-Time Offers report to delve into three informative sections filled with helpful strategies and tips that can be used today:
Setting a Goal for Your LTO: Clearly defining objectives is crucial for a successful LTO. Focusing on a specific goal, such as increasing sales, driving traffic, or attracting new customers helps maintain focus and make informed decisions. Find insights into choosing LTOs that are easy to implement, popular among consumers, and effective strategies for recurring LTOs.
Planning Your LTO: Thorough planning involves leveraging brand and customer data, researching industry trends, and understanding seasonality. By examining past sales data, identifying slow periods, and considering lead times for menu development, you can strategically plan the launch of your LTO. Take a look at Technomic's list of Best-in-Class LTOs, and learn how you can select flavors and menu items with broad appeal.
Promoting Your LTO: Effective promotion is key to driving customer visits and increasing check averages. With various marketing channels and tactics, such as social media, email marketing, and influencer collaborations, you can create more interest around your LTO. Ideas included inside highlight the importance of leveraging customer data for targeted promotions and suggest tying LTOs into local events or charitable causes to engage customers and showcase your brand's mission.
A valuable resource for any restaurant operator looking to maximize the potential of its limited-time offers, grab a copy of the report today. By following the insights, best practices, and consumer preferences outlined, you can enhance your LTO marketing strategies, boost revenue, and increase foot traffic.