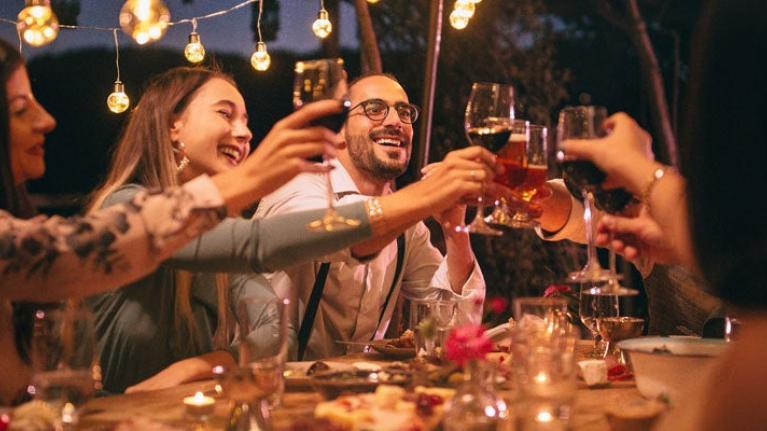 Top 2022 Food & Beverage Industry Trends
December 21, 2021
Creativity and innovation solve challenges and guide industry growth.
What's Inside
Trend 1: The ABCs of Z
Trend 2: All-inclusive Menus
Trend 3: High Tech Transforms an Industry
Trend 4: Enhanced Beverage Options
Trend 5: Winning Innovations
Trend 6: Urge to Splurge
Trend 7: Creative Takes on Coffee
Trend 8: World's Fare
Trend 9: Hire Power
Conclusion: An Industry Responds, Rebuilds, and Rebounds
The foodservice industry has been tested like never before, yet the fundamentals remain the same. Guided by key industry trends, find out how to move forward in 2022.
Foodservice knows how to get things done, grow, and get better. An industry doesn't count 1,000,000 locations, employ upwards of 15 million people, and ring up $659 billion in sales—in a bad year no less—by being static, slow moving, or satisfied to coast along. External events often, though, conspire to challenge that truth, perhaps none as adamantly or persistently as did COVID-19. Tossed into the churn of unfamiliar waters, operators briefly fretted and then got busy ensuring that businesses remained viable. From these seat-of-the-pants solutions came new ways to serve the needs of patrons. Going forward many of these trends, innovations, and adaptations will continue to shape a dynamic and ever-changing industry.
Ghost kitchens and virtual restaurant brands sprung up seemingly out of nowhere and, with a long list of operational advantages, they're here to stay.
Technology swooped in with answers for all sorts of issues and, in rapid pace,QR codes, online ordering platforms, self-service kiosks, and even robotic devices helped make things happen. With the length of time from introduction to acceptance shortened to lightning speed, there's no going back.
In an industry already known for taking safety seriously, even more rigorous protocols were put in place so patrons feel secure at every touchpoint.
With a shortage of workers in a tight labor market, operators across all segments have devised ways to build, reward, and retain strong teams. They're smart moves that bring things closer to the goal of being the industry of choice and of opportunity.
And because at its very core, the industry is about serving a demographically diverse mix of guests, food and beverage menus are continually being updated, refined, and improved to better meet consumer expectations and operational needs.
Some of the curveballs that were tossed during the height of COVID-19 will soon become memories. The staffing pinch, though, shows all signs that it's here to stay, at least for the near term. One of the Top 2022 Food & Beverage Industry Trends examines how to sidestep it.
Against logic, conventional wisdom, and all safe bets, foodservice operators rose up and rallied during the pandemic, putting resources into play and responses into action—whatever it took to keep businesses afloat and serve customers safely. Now, with clear signs of recovery on the horizon and restaurant sales beginning to tick up again, it's time to focus on getting back to growth mode. Rich with data and insights, the Top 2022 Food & Beverage Industry Trends report provides a starting point for moving forward.
Sources: FinancesOnline Reviews for Business 2021/2022. National Restaurant Association.