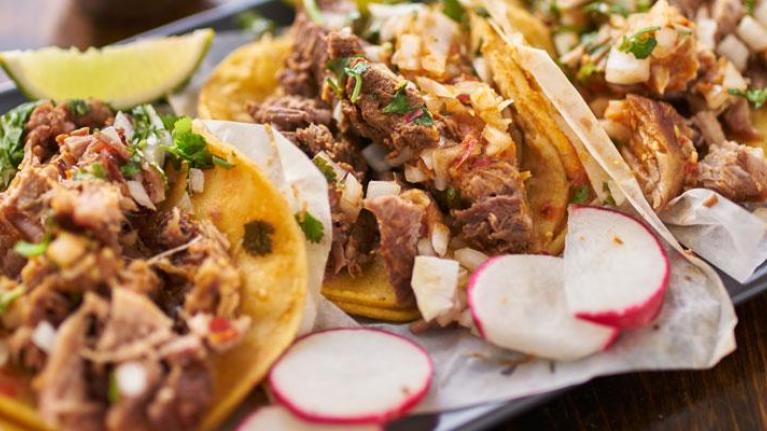 Regional and Ethnic Flavor Boosts for Fast Casual Restaurants
February 10, 2017
A judicious mix of local and global flavors delivers the on-trend food customers crave.
Throughout 2017, even the best-performing Fast Casual concepts will need to keep the momentum going with more aggressive flavor profiles and more localized cuisines.
One or two of the cutting-edge items like agrodulce or karashi mustard found on Datassential's list of 2017 flavors might turn out to be this year's sriracha, quinoa, or kale. But most are a little early in the Menu Adoption Cycle to have much appeal yet for Fast Casual customers. Instead, operators can turn to proven regional flavor favorites to keep customers coming back.
Barbecue styles are perfect examples of favorite regional flavors – from Texas-style to St. Louis traditional. Datassential reports that 32% of consumers love Kansas City-style BBQ. For most people, good barbecue has the perfect balance of smoky and sweet, so it's no wonder they're drawn to this Missouri barbecue style.
"Stay as local as possible. Stay as seasonal as you can."
– Terry Wagner, Nestlé Professional, Project Manager for Culinary Product Development
Across the country, regional flavors prove to be successful. The Midwest, characterized by heartier foods, offers up larger-than-life sandwiches whereas the Southern Food Renaissance brings elevated comfort foods. From southern California to Mexico, Baja cuisine thrives, which takes inspiration from Mexico, the Mediterranean, and Asia. Fast Casual operators, even larger-scale chains, have the chance to make their establishments a little homier by offering local or regional favorites. After all, 65% of consumers want to see more local foods and flavors on menus.
Cleveland is making a comeback as a dining destination. Characterized by European flavors, Cleveland powerhouse chefs are taking pierogis and schnitzel to the next level, bringing more dynamic to already-flavorful cuisines. Consumers drop in to famous food halls here, which draw crowds by showcasing these European cuisines with unique flairs. Over half of consumers would visit a food hall, given the opportunity.
Cajun rules West South Central with bursts of flavors – paprika, garlic, and filet powder. Dishes such as gumbo and jambalaya incorporate andouille sausage and po' boys have skyrocketed in popularity – 25% of consumer want to try the fried seafood-filled sandwich.
Heading north to Milwaukee, cheese rules the day. Cheese curds find their place at all restaurant segments – even fine dining. With heavy German influences, bratwurst, Friday fish fries, and pretzels are also menu staples. Next door, Detroit takes a more Americanized approach to their flavors with Coney dogs. Not even drinks are immune to localization. Detroit is home to the oldest ginger ale company in the country, a drink invented by a Detroit native during the Civil War. Egg creams – a seltzer water and milk combination – can be customized with any flavor imaginable: chocolate, vanilla, strawberry, maple. And egg creams are nostalgic drinks for many New Yorkers. With 49% of consumers interested in nostalgic desserts, operators can add their own twists to classics for winning menu items.
"It's all about going back to customer's roots. Put some thought into how to capture that nostalgia."
– Michele Sampson, Nestlé Professional, Corporate Product Development Chef
Continuing in the East, locals of Rhode Island seem to love coffee milk, which is a sweetened coffee concentrate mixed into a cool glass of milk; operators can also turn coffee milk into a milkshake, called a coffee cabinet. In the South and beyond, sweet tea is ubiquitous, with a 39% growth on menus in the past four years. And horchata continues to make its mark, especially in the West, with frozen coffee, cold brew, and alternative milk variants of the drink.
Just as geographic locations may influence consumer flavor preferences, the age of the Fast Casual customers has an influence too. For this reason, some operators may want to rethink their approach to ethnic flavors. Millennials are more likely than their older counterparts to consider ethnic cuisines as simply cuisine. And the multicultural Generation Z, now approaching adulthood, also embraces ethnic cuisine, often preferring it to regional American flavors.
This helps explain why Fast Casual operators can incorporate once-exotic flavors so readily when creating new menu items. Regional and ethnic flavors might matter most at better-for-you concepts. Menus here revolve around grains, greens, and vegetables. These food-cost-friendly ingredients typically need bold seasonings and vibrant sauces to make their flavors come alive – and sell like crazy.
Mediterranean influences such as Greek and Middle Eastern might offer another area of menu opportunity. Each offers boldly flavored ethnic food items that also have a healthy halo. Keep their approach in mind as you experiment with flavor upgrades to your Fast Casual menu this year.
Customers seek out Fast Casual restaurants that will jolt their palates with something new that, at the same time, has a nostalgic twist. Local flavors are often deeply rooted in ethnic cuisines, so operators can create pleasing flavor fusions that easily bridge the gap from local to global.
All trademarks are owned by Société des Produits, Nestlé S.A., Vevey, Switzerland, or used with permission.
SOURCES: Datassential, FoodBytes – 2017 Food Trends, December 2016 | Datassential, FoodBytes – Barbecue, November 2015 | Datassential, FoodBytes – The Chain Game, October 2015 | Datassential, On the Menu, April 2016 | Datassential, FoodBytes – Hometown Favorites, February 2016 | Datassential, Dine Around – Kansas City, March 2016 | Datassential, Dine Around – Cleveland, November 2015 | Datassential, MenuTrends Snapshot – Cajun | Datassential, MenuTrends Snapshot – Andouille | Datassential, On the Menu, May 2015 | Datassential, Dine Around – Milwaukee, September 2015 | Datassential, Dine Around – Detroit, February 2015 | Datassential, On the Menu, February 2015 | Datassential, Dessert Keynote, August 2016 | Datassential, Dine Around – Providence, February 2016 | Datassential, MenuTrends Snapshot – Sweet Tea | Datassential, MenuTrends Snapshot – Horchata | Datassential, Next Generation Coffee Rituals, August 2016 | Datassential, CPP, 2015