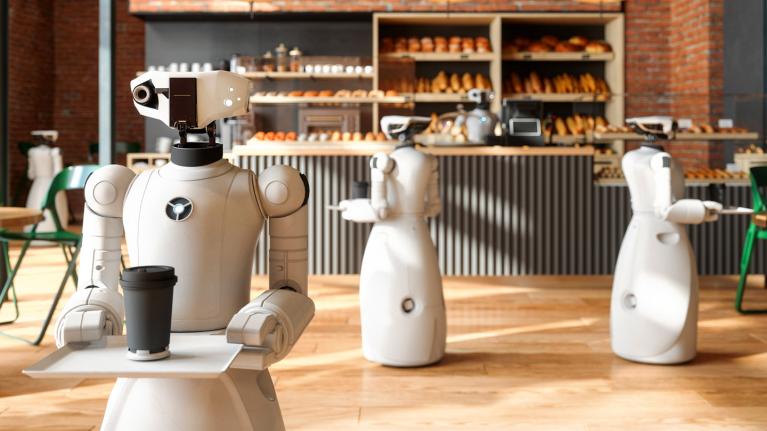 Top 2023 Food & Beverage Industry Trends
December 20, 2022
Do a deep dive into food and beverage trends, operational know-how, demographic data, and more in Nestlé Professional's 2023 report.
What's Inside
Trend 1: Through the Ages

Trend 2: A High-Touch Industry Embraces High Tech

Trend 3: United Plates of America

Trend 4: Brewing All-day Coffee Sales

Trend 5: Appetites for Healthy Menus

Trend 6: Solutions for Labor Shortages

Trend 7: Obstacles, Opportunity, and the Road Ahead

Conclusion: Solid Foundation, Strong Future
Foodservice growth is projected for 2023. This full-industry Trend Report shares what operators will want to know about making it happen, including:
How to court and cater to the tastes of Gen Z consumers, a demographic group with big spending potential
The profit-minded opportunities of all-day coffee sales and how specialty beverages play into the picture
47% of guests say that beverage offerings are very important to them when deciding which restaurants to visit for meals.1
Smart strategies to lower staff turnover, boost morale, and improve job satisfaction
Foods, preparations, and cuisines that are on the menu hot list
Restaurant technology that solves operational issues and improves the bottom line
What diners believe healthy and mindful eating means to their lifestyles and meal choices
Opportunities to build, expand, and invigorate businesses and revenue streams
50% of operators are planning to deploy automation and labor-saving technologies in the next two to three years.3
Sources: 1. Technomic Beverage Study (2020); 2. Restaurant Business, A Closer Look at Menu Trends Spotted at the National Restaurant Association Show (2022); 3. Restaurant Dive (2021).