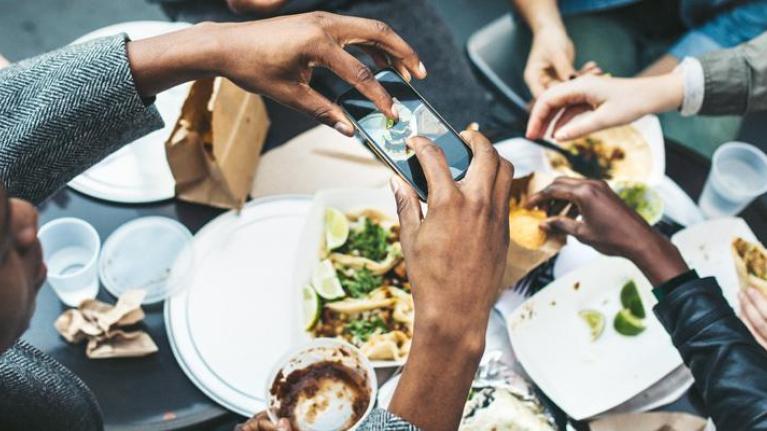 Now Trending: Your Fast Casual Restaurant
April 19, 2017
Inspire guest engagement through experiential and visual appeal.
Restaurants have become social destinations – attached bowling alleys, pinball machines, shuffleboard, and more. With 45% of customers posting about their experiences online, diners uploading pictures to social media can be an efficient, compelling way to increase foot traffic.
Liven Up the Atmosphere
Millennials cite a fun experience as one of the most important factors in choosing a restaurant. Keeping Millennials and other customers engaged means a longer visit and that extra time could mean additional sales. Plus, as diners take photographs and tag their location on social networks, restaurants gain awareness. Restaurants don't have to be specifically built for experiential dining – incorporate activities into existing Fast Casual concepts. Restaurants have offered board games and work tables for customers who need a change in office setting for the day.
55% of consumers are interested in visiting a restaurant that has the option to play games.
Create Colorful, Photogenic Concoctions
Operators can come up with food and beverage sensations designed to go viral while also keeping in mind younger generations' affinity for innovative flavors and dishes. Rainbow bagels, raindrop cakes, and extravagant milkshakes are just a few examples of menu items that went viral. Such boldly colored food photographs well, and operators can use social media tools to build buzz. For example, operators can create Snapchat filters with catchy slogans that excite followers even before a menu item's release.
Connect on Social Media
While 93% of operators think social media engagement is important, 77% of operators spend little or no time on it at all. Operators especially can attract Generation Z through social media engagement. Growing up in a technology-driven world, Generation Z is digitally dependent and already posts as many photos of their food on social media as Millennials despite many being teenagers or younger. Sharing those photos or commenting on the pictures they share could lead to repeat business.
All trademarks are owned by Société des Produits, Nestlé S.A., Vevey, Switzerland, or used with permission.
SOURCES: Datassential, Creative Concepts – Hangouts, May 2015 
| Datassential, CPP – Generations, 2015 
| Datassential, FoodBytes – 2017 Trends, December 2016 
| Datassential, Dine Around – Dallas, November 2016 
| Datassential, On the Menu, August 2016 
| Datassential, PULSE – Social Media, December 2016