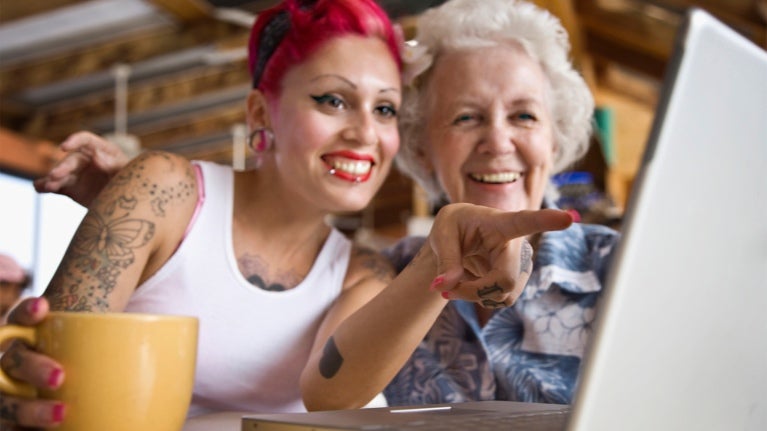 Beverage Menus for Every Generation
April 3, 2023
The beverage customer landscape continues to evolve and expand. Here's how you can keep your drink selection current and inclusive.
When it comes to beverage offerings, who the customer is matters. Various demographic groups—from mature Baby Boomers to the upcoming Generation Alpha (born between 2010 and 2024)—have differing demands, expectations, and tastes. For example, Baby Boomers tend to be more budget- and health-conscious. Alphas, on the other hand, are defined by their cultural diversity and openness to trying new beverages, ingredients, and flavors. According to Datassential's 2023 Food Trends Report, this is the year that Generation Alpha becomes a force to be reckoned with on the foodservice front.
All this serves as a reminder that the consumer landscape is always evolving. What grabbed the attention of beverage customers last year may not have the same impact today. With that in mind, here are 10 ways to make your beverage menu appealing to today's ever-changing customer base.
Try out global flavors and beverage concepts.

These are especially appealing to younger customers. It makes sense—after all, the younger generation tends to be more multicultural than their older counterparts and have been raised with the internet and social media, exposing them to international trends. With this in mind, here are some global on-trend ingredients, flavors, and drinks that are likely to appeal to them:
Ube,

a purple yam originally from the Philippines, has a sweet, nutty and vanilla-like flavor with a bright purple color

Yuzu,

an East Asian fruit that is becoming a go-to citrus flavor. It can be used in cocktails, where it can balance out the alcohol and give the drink a bright and refreshing flavor1

Soju,

a clear Korean alcohol that is one of the fastest-growing spirits on menus today2

Salsa Macha,

a type of salsa from Veracruz, Mexico; it's not typically used in drinks but can help set vegetable-based beverages apart. Add a dash of it to a Bloody Mary, a Michelada, or a beet-based mocktail for an extra kick of heat and flavor (the spicier the better, especially with younger customers)

Cherry Blossom

is making its way from Japan to the United States and can add a touch of "spring fever" to any cocktail menu3
Embrace videos and other digital promotions.

Younger demographic groups like Gen Alpha, Gen Z, Millennials, and even some members of Gen X can't get enough of short video apps like TikTok, while platforms like YouTube have an appeal across all demographic groups. One idea: Include a QR code on your beverage menu linking to a how-to video for cocktails. The Pensacola Beach Hilton's Sal de Mar did just that for its strawberry-jalape

ñ

o margarita and orders took off.2 Social-media friendly experiences like tableside cocktail carts are another idea.

Get to know natural and functional drinks.

These newer products are popular across demographics. Waters, teas, juices, smoothies, and coffees are in demand as customers embrace more natural drinks. In fact, 68% of consumers want to drink more water in 2023.2 When it comes to functional ingredients, 38% of customers ages 18–34 would be likely to order beverages that offer functional benefits.4
      A couple of examples: 
  64% of consumers say CBD has health benefits, but only 29% currently purchase CBD products2

   Mushrooms are also becoming a go-to functional ingredient, especially unique varieties like Lion's Mane
Remember that indulgence still sells.

While more customers are concerned about a healthier lifestyle, they also are looking for opportunities to unwind with fun treats. The milkshake, for example, has broad popularity across demographics. On the alcohol side there's tropical cocktails and large-format punches for groups, which add some fun to any occasion. Younger generations are more driven by treat-yourself moments and getting an energy boost from cold beverages, while older ones are more driven by refreshment and quenching thirst.5

Be innovative.

The more creative, the better, for younger customers. Younger customers are more adventurous, with 44% of those 18–34 saying they like to try new and unique beverages at restaurants.4 This has given rise to such trends as those creatively garnished Bloody Marys that have become social-media sensations.

Offer plant-based dairy alternatives.

Alt-milks continue to be popular across all demographic groups but are especially popular with younger customers. They're priced competitively, perceived as healthy and natural, and consumers like them–63% who have tried it say they love or like plant-based dairy. Younger customers love the trend even more: 57% of Millennials who have tried plant-based dairy say they love it. Particularly on-trend is oat milk.2 When it comes to plant-based creamer users, Millennials have embraced that trend the most, followed in order by Gen X, Gen Z, and then Boomers.6

Leverage seasonal and LTO beverages.

Beverage specials are on fire. Starbucks helped start the trend with its pumpkin-themed drinks each fall. In fact, over a third of consumers–and half of Gen Z–look forward to getting a specific beverage LTO each year. Seasonal beverages are particularly appealing to women; more than a quarter of women would be more motivated to try a new beverage if it was a seasonal variety or featured seasonal flavors.5

Emphasize affordability and quality.

Older customers, in particular, are reluctant to part with their hard-earned dollars. More than younger customers, they are looking for beverages that are affordable (Baby Boomers are more budget-conscious than younger customers), and high quality. A well-made cup of hot coffee that doesn't break the bank is a winner for the older crowd.7 Another tip: Boomers are especially motivated by free samples.5

Sell specialty coffee.

Premium coffee beverages appeal to younger consumers, so be sure to feature cappuccinos, lattes, macchiatos, cortados, and the like if you want to attract the younger crowd (those 18–34). For those over 35 years old, few things are better than a cup of traditional hot coffee, especially in the morning or as an afternoon pick-me-up.7 

Make lemonade.

This refreshing beverage has broad demographic appeal, and is particularly loved by multicultural consumers, including African American, Hispanic, and Asian customers. It also performs strongly across all age groups. One interesting tidbit: Millennials seem to really like pink lemonade.8
Did You Know?
Make Way for Alpha: 35% of restaurant operators say Gen Alpha (that cohort born between 2010 and through 2024) is already very or extremely important to their business2
Gen Z Craves a "Third Place": 41% of Gen Z want more places to work or study at restaurants2
Alcohol Pairs Well for Millennials: Millennials, more than any other generation, ordered alcoholic beverages with their last away-from-home meal9   
For Gen Z, Mocktails Are a Good Fit, Too: While half of Gen Z drinkers consume alcohol weekly or more often, in general they drink less often than their older counterparts10  
Sources: 1. The Spruce Eats "What is Yuzu?" (September 9, 2022). 2. Datassential 2023 Food Trends (January 2023). 3. Capital Cocktails "Original Recipe: Cherry Blossom Cocktail" (April 12, 2018). 4. Technomic Beverage Navigator–Beverage Innovation Update (January 2020). 5. Datassential Non-Alcoholic Beverages Keynote (December 2022). 6. Datassential Buzz 2022 Topical Report: Innovative Creamers (November 2022). 7. Technomic Data & Insights (2020). 8. Datassential Flavors (February 10, 2023). 9. Datassential Trendspotting Volume 100 (April 2022). 10. Datassential The Drinker Journey: Gen Z (June 2022).
The information provided is based on a general industry overview and is not specific to your business operation. Each business is unique, and decisions related to your business should be made after consultation with appropriate experts.