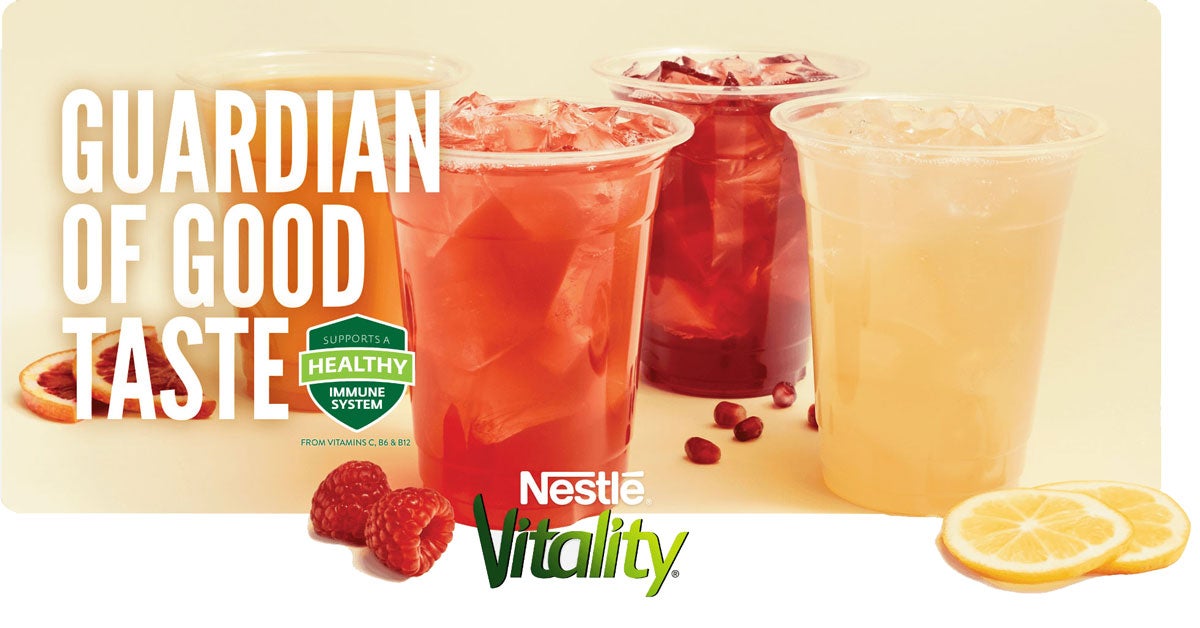 NESTLÉ VITALITY ENHANCED COLD BEVERAGES
Consumer demand is fueling the growth of enhanced beverages. Give your customers what they're looking for with juice, teas, and lemonade.
Here's What Consumers Said
| | |
| --- | --- |
| | said they would buy Nestlé Vitality Enhanced Cold Beverages1 |
| | said they would go to a restaurant specifically for these items2 |
| | said they would purchase these items frequently2 |
Supports a Healthy Immune System From Vitamins C, B6 & B12
Nestlé Vitality Enhanced Cold Beverages are available in a combination of on-trend flavors designed to attract and delight your customers.
Hand-Mix Cartons
Nestlé Vitality offers enhanced cold beverages in a frozen concentrate. It's an easy and cost-efficient way to add craft-made drinks to your cold beverage offerings on demand.