Lobster Tail Mezcal Mac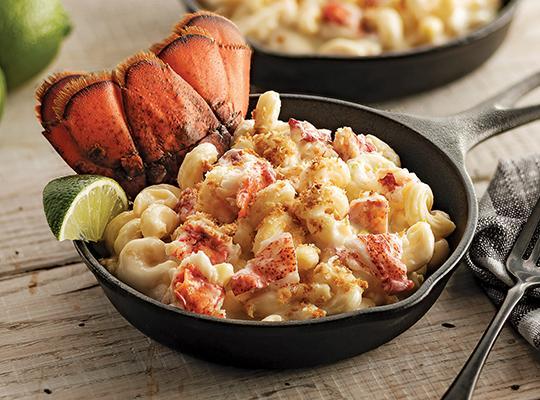 Stouffer's White Cheddar Macaroni and Cheese -- 126 oz.

Lime zest, fresh squeezed -- 2 tbsp

Lobster, meat, chopped -- 47 oz

Lobster tail shell -- 12 each

Panko breadcrumbs -- 8 oz
Preparation
1
In a medium work bowl, combine mac and cheese, mezcal, lime zest, and lobster. Hold refrigerated.
2
Place 2 cups of mac and cheese mixture inside of cast iron skillet.
3
Add lobster tail shell to skillet, leaving bottom of tail sticking out the top.
4
Sprinkle with panko breadcrumbs.
5
Bake at 350° for 10-12 minutes or until breadcrumbs are golden brown.