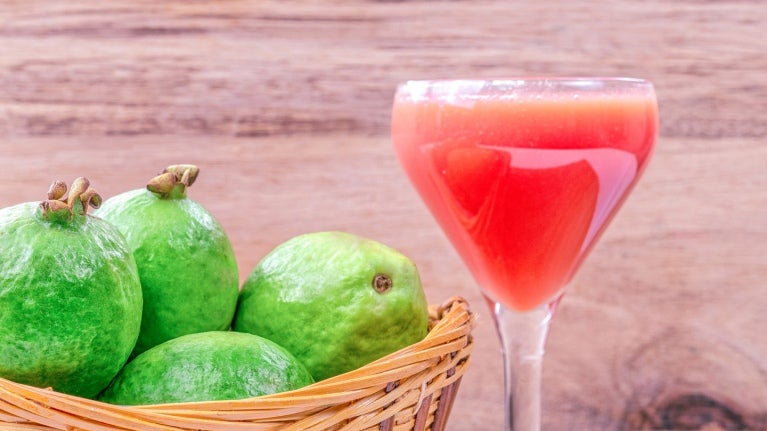 20 Regional Beverage Favorites
August 1, 2023
Beverages with a strong local following are becoming popular across America. Texas Ranch Water is one. Discover more menu possibilities.
For a while there was concern that regional beverages would be affected by the internet, social media, and the growth of national chains, creating more of a homogenous drink market. But thankfully, that doesn't seem to be the case. Regional beverage favorites continue to take root and, in some cases, spread across the country.
Just consider the case of Texas Ranch Water. This favorite drink of Texas cowboys has been around for decades. In fact, bars all over Texas have some variation on their menu. But recently, the drink has gone viral, spreading outside the Lone Star State.
What follows is a list of 20 local beverage favorites—including Texas Ranch Water—that have broken out of their borders or are stubbornly sticking to their roots. Use them to introduce something novel and unexpected or to satisfy local thirsts.
More customers are looking for something new. A recent Technomic survey found that 81% of consumers say a wide variety of products is important.1 Menuing one of these local favorites—even if they're from far away—drives home the message that you never know where the next great idea, or beverage, will come from.
1. POG Juice (Hawaii) – POG is an acronym for a refreshing Hawaiian beverage made from passion fruit, orange, and guava juice. The addition of the guava and passion fruit results in what is described as a mellower flavor than traditional orange juice.
2. Egg Cream (New York City) – If you're from New York, or have spent some time visiting the Big Apple, you're probably familiar with its world-famous delis and diners. One drink that can often be found in both is egg cream. It's made with only three ingredients: milk, seltzer water, and chocolate-flavored syrup, and is a deliciously sweet yet fizzy, refreshing experience. Interesting sidenote: the egg cream contains neither eggs nor cream, with varying theories on the origins of its name.
3. Italian Soda (San Francisco) – An Italian soda is rather simple, consisting of syrup, soda water, ice, and typically, fruit flavored syrups. The drink was first crafted by Torani, the California-based company. Its roots date back to 1925, when Torani founders Rinaldo and Ezilda Torre, immigrants from Lucca, Italy, introduced their syrups to the North Beach neighborhood of San Francisco.
4. Coffee Cabinet (Rhode Island) – A mix of coffee, ice cream, and coffee syrup, the Coffee Cabinet is a milkshake-type coffee beverage popular in Rhode Island. The drink is traced back to the World War II era when the state had a lot of dairy farms. The large Italian immigrant population in Rhode Island has helped to popularize the drink. In fact, Rhode Islanders love creamy coffee-based drinks so much that coffee milk has been the official state drink since 1993.
5. Birch Beer (Pennsylvania) – Contrary to its name, birch beer is not a beer but a sweetened, carbonated soft drink. Traditional birch beer was made using sap tapped straight from the birch tree, but over the years, substitutes such as birch syrup, birch oil, and birch bark have been used to manufacture this fizzy drink at a commercial level.
6. Sweet Tea (Southern United States) – A staple in the South, sweet tea is simply tea sweetened with sugar (1 to 2 cups of sugar per gallon pitcher). It is commonly made using freshly brewed black tea that's sweetened with sugar while hot, chilled until cold, and served over ice.
7. Southern Hibiscus Sweet Tea (Southern United States) – A drink some use to celebrate the holiday of Juneteenth, it is a vibrant red version of Southern sweet tea with a resulting delicate floral aroma.
8. Ranch Water (Texas) – As described earlier, a favorite of Texan cowboys for decades, the popularity of Ranch Water has recently taken off across the country. Preparation is simple, combining three ingredients: blanco tequila, lime juice, and Topo Chico. In fact, Ranch Water's popularity has resulted in sales of Topo Chico rising by 196%, making it one of the fastest-growing beverages in the United States, according to Datassential.2
9. Mint Julep (Kentucky) – As the traditional drink of the Kentucky Derby, tens of thousands of Mint Juleps are served at Churchill Downs in Louisville each year, and countless more are enjoyed the day of the event across the country. The drink is made with bourbon, sugar or simple syrup, mint, and crushed ice.
10. Boston Cooler (Detroit, Michigan) – Despite the name, the Boston Cooler originates in Detroit. Preparation of this beverage (or pop, as they call it in those parts) consists of a blend of vanilla ice cream and ginger ale.
11. Switchel (New England) – Switchel combines apple cider vinegar, ginger, water, and a sweetener like molasses or maple syrup. It has been enjoyed by New Englanders for hundreds of years.
12. Lynchburg Lemonade (Tennessee) – Lemonade is one of America's favorite drinks, so it probably comes as no surprise that it's quite the versatile drink, with local versions inspired by local ingredients. For example, Lynchburg lemonade is made with Jack Daniel's whiskey as the base spirit and is named after the famous distillery's birthplace.
13. Prickly Pear Lemonade (Arizona) – This twist on traditional lemonade uses the juice of the local prickly pear cactus. The result is a sweet, tart, and refreshing twist on classic lemonade.
14. Huckleberry Lemonade (Montana) – Anything huckleberry-related is a favorite of people who live in Montana. Adding it to lemonade results in another sweet yet tart version.
15. Cherry Lemonade (Michigan) – The state of Michigan, on the other hand, takes great pride in its tart cherries. The result is that cherry lemonade has become a local favorite.
16. Date Shakes (Palm Springs, California) – Date shakes have become the signature drink of Palm Springs and the Coachella Valley area, where 95% of the country's dates are grown. Visitors to Palm Springs will find them on many menus. Date shakes allow for some versatility, but a can't-miss recipe includes blending dates with frozen yogurt, dairy or plant-based milk, and cinnamon and salt for extra flavor.
17. Tascalate (Mexico) – A tascalate is a chocolate drink that hails from Mexico, made with roasted maize, chocolate, ground pine nuts, achiote, vanilla, and sugar. The drink recently made it onto Technomic's list of "Emerging Eats."3
18. Switcha (The Bahamas) – Extremely popular in The Bahamas, Switcha typically is made from key limes, water, and cane sugar. It's considered The Bahamas' local version of limeade and is found throughout the country in both homemade and commercially bottled versions.
19. Dirty Soda (Utah) – Dirty soda is an alcohol-free mocktail made popular by the Mormon population in Utah. Traditionally, it combines cola or some other soda, cream, and flavored syrup. Swig, which opened its first location in Utah in 2010, bills itself as the "home of the dirty soda." Dirty sodas took off nationwide in 2021 when pop star Olivia Rodrigo posted a photo of herself holding a Swig dirty soda on Instagram.
20. Agua Fresca (Mexico, Latin America) – Agua Fresca is a versatile nonalcoholic beverage that can be made from a variety of different ingredients, with the primary ones being fruit, sugar, and ice. According to Datassential, popular agua fresca ingredients include tropical fruit, melon, and cucumber, and increasingly grains and nuts, cilantro, and berries. The most popular variety, by far, is horchata, Datassential says, which is a rice—or sometimes almond-based cinnamon-heavy option that is the most well-known in the United States.4
Sources: 1. Technomic "Global Navigator Consumer Research" (August 2022). 2. Datassential "TrendSpotting Volume 120: The Beverage Issue" (April 2023). 3. Technomic "Emerging Eats" (June 2022). 4. Datassential "The World of Aguas Frescas" (May 2023).
The information provided is based on a general industry overview and is not specific to your business operation. Each business is unique, and decisions related to your business should be made after consultation with appropriate experts.